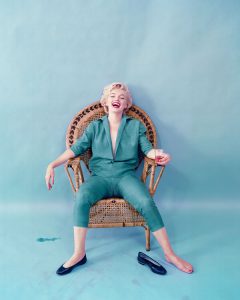 For over four decades, Milton H. Greene made his mark as one of the most celebrated photographers in the world. Born in New York in 1922, Greene began taking pictures at the early age of 14. By age twenty-three, he was referred to as "Color Photography's Wonder Boy."
Greene's work in the fifties and sixties appeared in Life, Look, Harper's Bazaar, Town & Country, and Vogue.
Greene's most noted work is with Marilyn Monroe. They first met in 1953 on assignment for Look Magazine. In 1956, they formed Marilyn Monroe Productions together, which produced "Bus Stop" and "The Prince and the Showgirl." By the end of their 4 year relationship, he had photographed her in 52 different sittings producing over 5,000 images, some of which have never been published.
Milton H. Greene Iconic News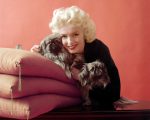 Galleri Fineart, Oslo
19th October 2017 - 29th October 2017
Galleri Fineart in collaboration with The Archives, LLC and Iconic Images presents the exhibition Marilyn Unseen 50 sessions by legendary 20th Century celebrity and fashion photographer, Milton H. Greene (1922-1985).It features a selection of 64 images from the 50 sittings of Marilyn taken during the course of four years by Greene: on location, in the studio, at home and in private, even recording her wedding to Arthur Miller.
Read the full article