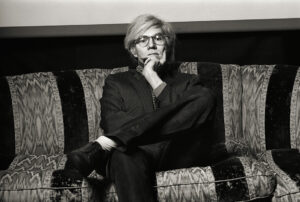 In 1968, Norman Seeff moved from Johannesburg, South Africa where he had been an emergency medical doctor, to New York City to pursue a career in the arts. He built his portfolio by photographing the people he encountered on the streets and in the bars of Manhattan, and the artist and musician friends he made including Patti Smith, Robert Mapplethorpe, Johnny Winter and Andy Warhol. After being introduced to the world of record overs by famed graphic designer Bob Cato, Seeff's first assignment brought him immediate recognition. Seeff moved to Los Angeles in 1971 as Creative Director of United Artists Records where he received five Grammy nominations for cover design and opened an independent studio on Sunset Boulevard two years later, in what is now the Bar Marmont. Seeff's photographic sessions soon became legendary and attracted large audiences at each session. A celebration of creativity spontaneity and raw energy, Seeff's sessions were emotionally engaging experiences that resulted in many iconic images that would grace magazines and albums covers, contributing the visual lexicon of the era.
Norman Seeff Iconic News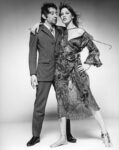 ONLINE
From 12th February 2020
Iconic Images celebrates love with our new Valentines exhibition; showcasing real-life and on-screen couples from the Iconic Images archive.
Read the full article