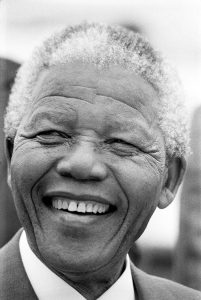 Benny Gool is a South African photojournalist who was privileged to chronicle the life of Nelson Mandela – in public and private – over three momentous decades. His archive contains tens of thousands of images that combine to narrate the uniquely inspirational story of one of history's most respected and compelling icons.
Gool's life work is a time capsule that reflects a defining era in world history and will echo on its pages for centuries to come. It documents not only one man's walk to freedom but also that of a nation.
Benny Gool Iconic News
Iconic Images are sad to hear of the passing of Nelson Mandela, the South African anti-apartheid revolutionary, politician, and philanthropist, who served as President of South Africa from 1994 to 1999.
Read the full article