This week, we had a chat with Baron Wolman about his time photographing Bob Dylan during his 'Slow Train Coming' tour at the Warfield Theatre, San Francisco, November 1979.
How did the shoot come about?
Early in the life of Rolling Stone, Jann Wenner and I were supposed to meet with Bob Dylan at the Warwick Hotel in New York City. Jann would interview him, I would photograph him. We scheduled a date and time. And waited. And waited. Dylan never showed. Time went by, assignments came and went for me, but Dylan was never one of them. Meanwhile, Rolling Stone moved to New York City and I moved on to photograph subjects beyond music. It was well after I left Rolling Stone that I finally was able to make some pictures of Dylan. I heard he was coming to San Francisco, the first stop on the Slow Train Coming Tour, promoting his new album which proclaimed his new love affair with Christianity. Even though I was no longer with the magazine, I was a known quantity to the San Francisco concert promoters and had no trouble getting permission to shoot the show. I shot it totally from the audience perspective, mostly standing (kneeling, actually) in the aisles. Because of Dylan's reputation for press and photographic reticence and because I didn't want to take a chance of being denied even "aisle access," I didn't ask to go backstage or take non-concert photos of him.
Were you a Dylan fan before the show?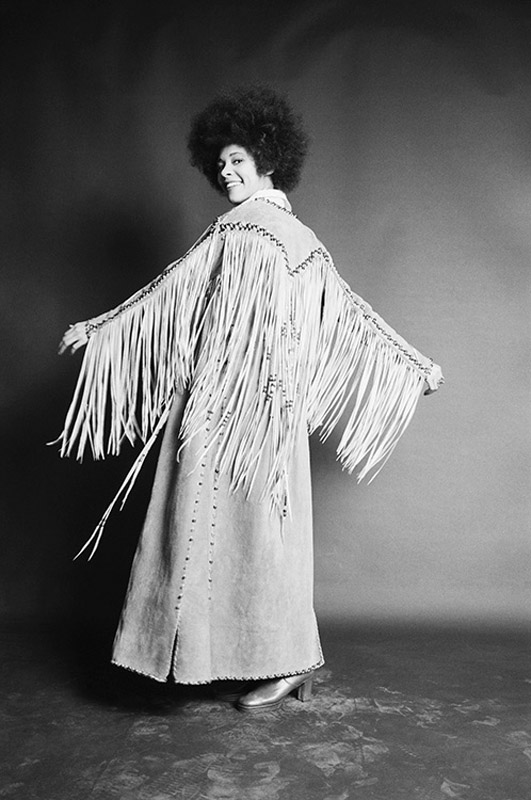 I wouldn't call myself a "Dylan fan." I admired him greatly, had enormous respect for him and considered him a significant American poet. I mean, who can think otherwise. But when I chose music for myself, for the most part it was the music of others that I listened to.
The Slow Train Coming tour was shortly after Dylan became a born again Christian, was this clear during the show?
I was enormously moved both by the lyrics and by the music of Slow Train Coming. I heard a man struggling with faith, working through the questions that life poses to all of us, and coming up with a personal solution that seemed to put his anxiety to rest, at least for a while. The lyrics were universal; they spoke to me beyond any religious beliefs I had. The 1979 lyrics are as true today as they were then, perhaps even more so: "Man's ego is inflated, his laws are outdated, they don't apply no more." And that's just for starters. He looked around and saw the degradation of the people, the disintegration of society, and was clearly uncomfortable with the world around him, as were so many others. Although it was well received, some well-intentioned critics saw the album as simplistic. I saw it as a collection of important statements by a respected artist. "Big-time negotiators, false healers and woman haters, masters of the bluff and masters of the proposition. But the enemy I see wears a cloak of decency, all non-believers and men stealers talking in the name of religion…"
Was there anything that stuck in your mind about him?
OK, maybe it was just me, but what stuck in my mind, at least from attending that concert and seeing him perform, was not that I was watching, listening to, and photographing a musical icon, but rather, my camera was pointed at a man with a tormented soul who was trying to make sense of a society (and perhaps his personal life, too) which was spiraling downward, so he wrote about it and sung about it. And here we are, our society still in the same morass, in a bigger mess than ever…
Anything further thoughts on these photos?
When I looked at my photos after they had been processed (no digital cameras back then) I felt as if I had pretty much captured the Bob Dylan of his own personal Slow Train journey. His countenance was joyous, and there was no hiding the small gold crucifix hanging around his neck…
Anybody interested in a more detailed background of this album would do well to read the Wikipedia summary: https://en.wikipedia.org/wiki/Slow_Train_Coming
See more of Baron's archive at https://www.iconicimages.net/photographers/baron-wolman