A street photograph taken by Norman Parkinson for the December 1936 issue of Bystander magazine. Outside Madame Tussaud's near Baker Street, an Evening Standard newspaper seller holds signs which mark the abdication of the Royal throne by King Edward VIII (1894-1972). In the background is a poster for the 1936 film 'Love in Exile', directed by Alfred L. Werker.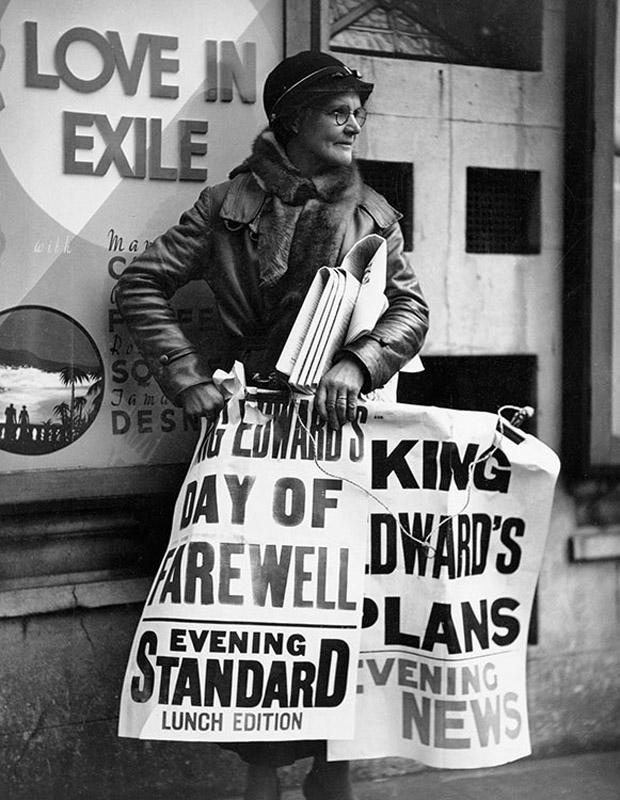 Edward explained his decision to abdicate on the evening of December 11th in 1936 through a worldwide radio broadcast, stating his love for Wallis Simpson (1896-1986). He departed for Austria the next day, and was reunited with Simpson several months later after her divorce. They married on the 3rd of June 1937 at the Château de Candé in France, becoming the Duke and Duchess of Windsor.
Contact sales@iconicimages.net for full information.