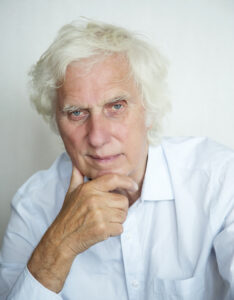 Iconic Images is heart-broken to confirm the passing legendary photographer Douglas Kirkland.
Over a career spanning more than six decades, Douglas has been at the forefront of capturing images of some of the world's greatest stars. After charming Elizabeth Taylor to sit for a portrait in 1961, that same year brought Douglas the opportunity of a lifetime; a session with Marilyn Monroe. This series of images of Monroe, some of the most poignant and intimate photos ever taken of the star, cemented the career of the photographer and have been published and exhibited around the world.
Known as "Hollywood's favourite photographer," he worked with a host of stars, including Judy Garland, Audrey Hepburn, Brigitte Bardot, Peter Sellers, Coco Chanel, Jack Nicholson, Leonardo DiCaprio and was on the set of films such as Butch Cassidy and the Sundance Kid, The Sound of Music and Titanic.
Lauded with numerous awards, including several Lifetime Achieve honours, Douglas's work was published widely and is seen in museums, galleries and in private collections around the globe.
Charming, always with a quick smile and infectious laugh, we will miss Douglas a great deal. We have been honoured to work with him for many years and we will continue to be a champion of his work and legacy.
Our hearts and thoughts go out to his partner, Francoise, and his children, family, friends and admirers.