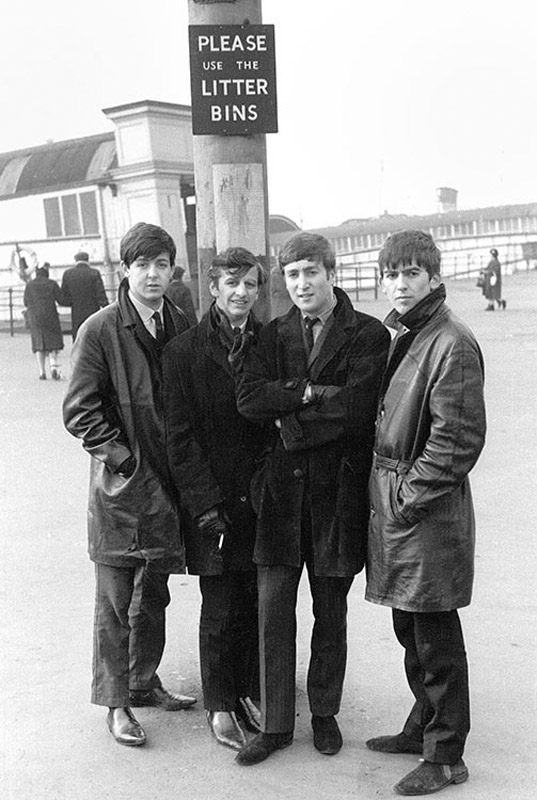 I drove up to Liverpool in my 1938 drop-head Rolls Bentley. I loved jazz but I didn't like pop music and I have no idea why Honey magazine should want to send me all that way to photograph a group called the Beatles.
I met them in a pub and they looked as though were still at school. We rushed about Liverpool taking pictures. They were very helpful as I tried to think of shots to do - except Lennon, who seemed very bored and kept looking away as I tried to line up a picture. In the evening I went to the Cavern club for more shots. I can't remember a note of what they played. I gave the pictures to Honey magazine and lost the negs. In 1964, the Beatles' welcome-home at Heathrow from their American tour made headlines and even I could see that they were phenomenal. Only then did I desperately search for - and eventually find - the Liverpool negatives. The cheques are still coming in.
Extract taken from 'Mostly Women : A Photographer's Life' by Michael Ward.
View more of Michael Ward's Beatles archive, for fine art enquiries, contact the Fine Art Team.