Milton H. Greene first met Marilyn Monroe on a photoshoot for Look magazine in 1953.  Greene already had a reputation as one of the best photographers in Hollywood and Monroe was already its brightest stars.  Together, they would form a partnership and close friendship that would take them through an astonishing fifty photo sessions.
Now – for the first time – Joshua Greene, Milton's son and a child who was babysat by the screen goddess, presents the biggest collection of Monroe images from Greene in The Essential Marilyn Monroe.  With 280 photographs, including nearly 160 never-before published, Greene's archive can finally be viewed as it was originally intended when the pictures were first produced more than 60 years ago. Joshua Greene's own company, The Archives, is committed to the restoration and preservation of photography and after spending nearly two decades restoring his father's work, Greene and his company are widely regarded as one of the leaders in photographic restoration and have been at the forefront of digital imaging and large-format printing.
Iconic Images asked Joshua Greene to take us behind-the-scenes of this astonishing project.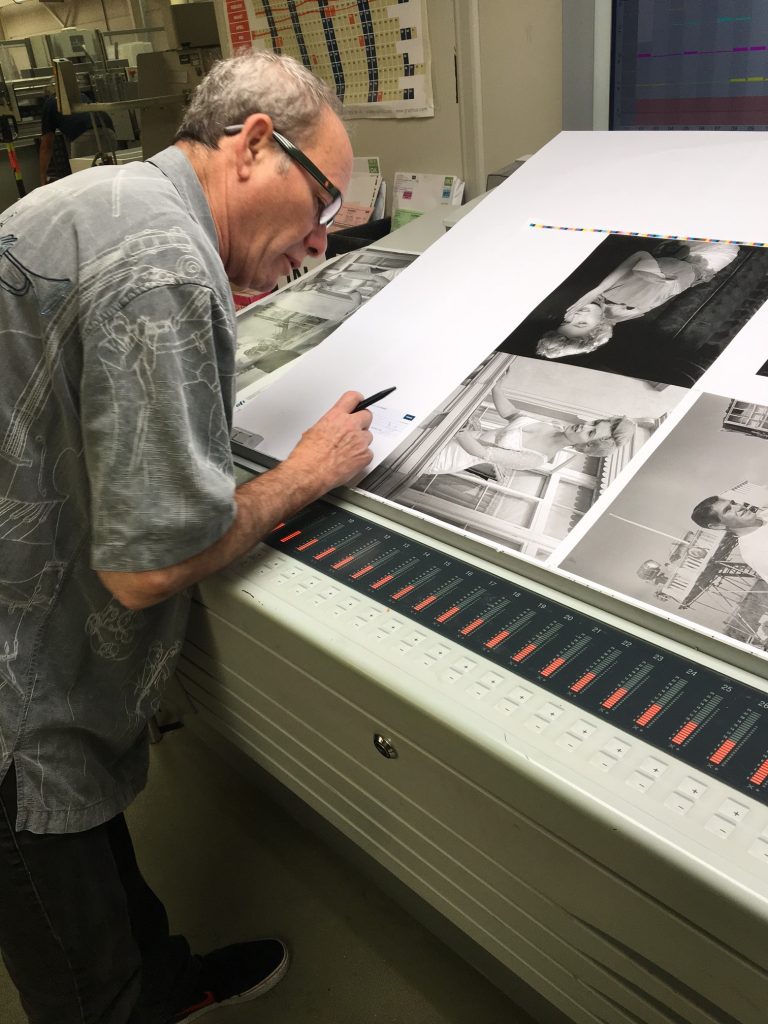 Why now?
After the success of our first book in 1994, Milton's Marilyn, the request to restore more published and unpublished images from the collection kept growing. Since that time – nearly 20 years now – we continued to edit the collection and hone in on 400 essential images. I began to pitch the project to Robin Morgan, CEO of Iconic Images. The pitch included finding partners to make this book and help produce an exhibition that could travel the world. In March of 2017, Robin called to inform me that he had found collaborators, ACC Editions ….exciting news!
Why do you think people are still interested in Marilyn Monroe?
She died young and beautiful. That memory was captured in time, reintroduced to future generations through diverse icons like Elton John, Madonna, Anna Nicole Smith, Lindsey Lohan and Beyonce.
What is the process of restoring the images?
Slow and tedious digital work. First we clean the original film and do a high resolution scan. My team of digital restoration specialists then go into the photo and clean all surface marks pixel by pixel. Afterwards, they mask the image, isolating each element of the photo so i can do color correction. All told this is a sixty hour per image effort.
What was the most difficult session to restore?
The Peasant and Nude Sweater sittings.
Anything surprise you?
Two things surprised me: How great many of the unpublished images were and how consistent the color and black/white values appeared when printed.
What was it like several decades worth of restoration together in book form for the first time?
The restoration done specifically for this book took place over the last 10 years. It was very satisfying and exciting to see all the hard work paying off.
What is your memory of Marilyn?
I was very young, however, I do remember the emotions: Laughing and being happy all the time.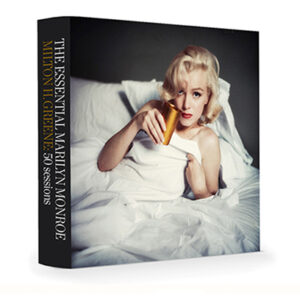 The Essential Marilyn Monroe is available in open edition and deluxe edition. The deluxe edition, limited to just 500 copies includes a numbered and estate stamped print, exclusively produced for this edition.
For more information about The Essential Marilyn Monroe deluxe edition, visit the Iconic Store.
See more from Milton Greene's iconic Marilyn Monroe archive.