Christie Goodwin is a British photographer with a career that spans over thirty-five years. She first picked up the camera at the age of twelve. She obtained a Bachelor's degree in Art Photography, and initially shot fashion assignments but she soon got restless and left the fashion world behind her. After getting married and starting a family she decided to return to what she had studied. For a good decade, she shot mainly fine art projects and held regular exhibitions to showcase her work. At the turn of the century Christie took on regular assignments to shoot political news as an editorial photographer for wire agencies. It wasn't until 2005 when she was commissioned to shoot a live performance that she found her true calling. After that first assignment, she hung up her editorial hat and became a full-time music and entertainment photographer.
Today Christie is in high demand as a tour and portrait photographer. She has worked for Ed Sheeran, Katy Perry, Taylor Swift, One Direction, Rod Stewart, Paul McCartney, Camila Cabello and other top recording artists. Christie's work appears on CD's and DVD's, tour merchandise, in international publications, books and exhibitions.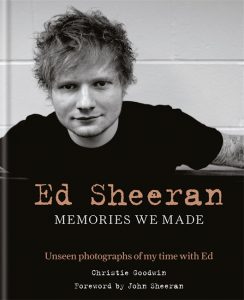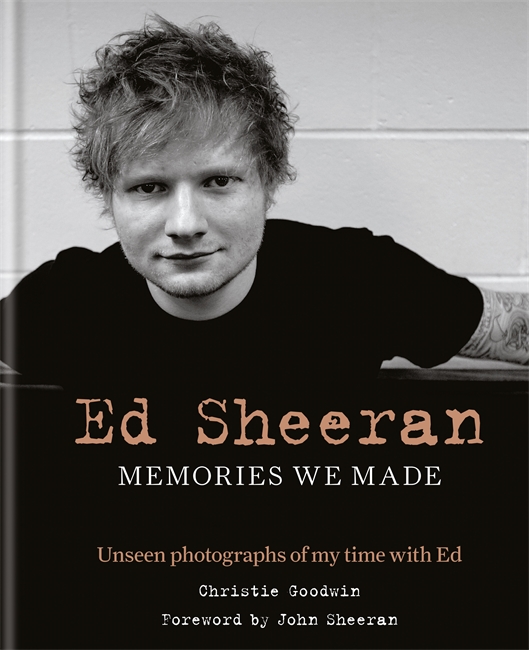 Fast, creative and a little bit crazy, Christie is known and respected for always getting the shot and for her no-nonsense approach when connecting with the artist.
When not on the road in a tour bus Christie is at home in London, where she regularly shoots as official photographer for the Royal Albert Hall. She also shoots covers for bestseller crime novels. She hates free time, unless she can spend it in France, preferably with a camera.
Christie's new book 'Ed Sheeran: Memories We Made,' which features an incredible collection of photographs of Ed Sheeran, from early, pre-fame gigs to sell-out arena tours – including never-before-seen images, is now available from the Iconic Store, SIGNED by Christie Goodwin. The book also includes a foreword and additional photo captions by Ed's father, John Sheeran.
View Christie Goodwin's archive here : https://iconicimages.net/photographers/christie-goodwin/