"Gorgeous and high-quality book of beautiful images of young Amy on the edge of fame, full of insights and glimpses into the person behind the headlines, before the headlines. Amazing work by photographer Charles Moriarty - a must-have for all Amy Winehouse fans and photography lovers."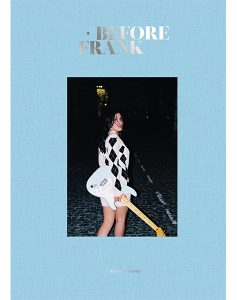 This month, Iconic Images are teaming with Charles Moriarty to give away one signed copy of 'Before Frank'.
Before Frank is a hard back photography book, 144 pages, litho printed and canvas bound. It contains an introduction by Dazed Arts and Culture Editor Ashleigh Kane, a foreword by academy award winning director of 'AMY', Asif Kapadia, an interview with the photographer Charles Moriarty by critically acclaimed author Martin Belk and features 50 plus original and mostly unseen photos of Amy Winehouse.
Want to see more from Charles Moriarty's Amy Winehouse archive? Click here
For a chance to win this fantastic prize, just sign up to the Iconic Images mailing list and we'll contact one lucky winner via e-mail on Thursday 1st October.