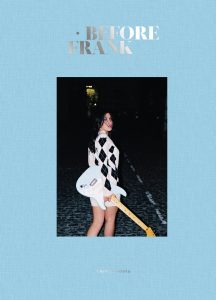 This month, Iconic Images and Charles Moriarty are giving away a copy of his photography book 'Before Frank' containing unpublished images of the late singer-songwriter Amy Winehouse.
Before FRANK is a photography book that portrays the artist Amy Winehouse in the months leading up to the release of her debut album FRANK. The book consists of images from two shoots, one in London and the other in New York. Only a few of these images have been seen previously, the majority have remained unpublished - until now.
"Over the years I have seen thousands of images of Amy, by brilliant photographers from all over the world, but Charles Moriarty's photos stood out." — Asif Kapadia
For a chance to win a signed copy of the book, just sign up to the Iconic Images mailing list and we'll pick a winner at random on Monday 2nd March 2020.
Can't wait? Order a copy online now!
View the Charles Moriarty archive here and contact us for fine-art enquiries.