On this World Photography Day we talk to 'Jimi Hendrix-burning-his-guitar-photographer', Ed Caraeff about the tools with which he kick-started his career.
"I was 14 when I found an easy to use, moulded Bakelite Kodak Brownie Hawkeye camera discarded in my father's utility drawer. 

Fun to use. Just point and shoot with a brilliant viewfinder and a square format which I soon realised would be an important consideration for future camera choices.
After the Brownie, it was borrowed cameras for a couple of years. Borrowed from the Westchester High School photography class where I was the 'official school photographer' and from Oscar, our family Ophthalmologist who was obsessed with the lens quality of his new German Voigtländer camera. The first time Oscar let me borrow his camera I went to the Monterey Pop Festival.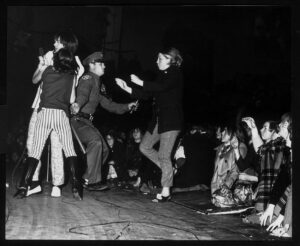 Soon after Monterey I sold photos of the Seeds getting rushed onstage in Hollywood and was able to buy my first camera - a single-lens reflex Nikon F with action finder and motor drive.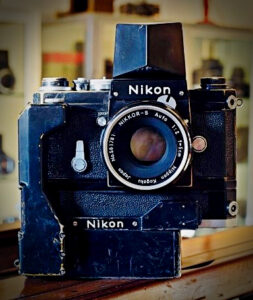 After photographing my first record album cover in the Nikon 35mm format and seeing how it couldn't be used 'full-bleed' as the cover photo, I started to save money to buy a Hasselblad which I used for most all my album cover sessions.
Now I'm fine / content taking photos with my iPhone. Cameras are just the instrument at hand to capture a moment. The important thing is the eye of the photographer."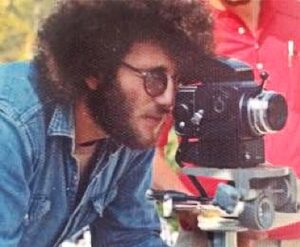 View more of the Ed Caraeff collection available from Iconic Images.
Purchase fine art from the archive: iconicimagesstore.net or contact: sales@iconicimages.net
License photography from the archive: iconiclicensing.net