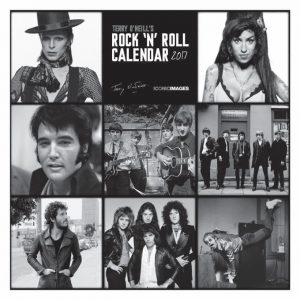 With 2017 just around the corner, Iconic Images have teamed with Pyramid International to offer the opportunity to win 1 of 2 x Rock 'N' Roll Calendars. These feature some of Terry O'Neill's most iconic work, including David Bowie, Elton John, Amy Winehouse, The Beatles, The Rolling Stones, Bruce Springsteen and more!
For a chance to win just sign up to our mailing list.
Winners will be announced on 16th December.
If you've already signed up to our mailing list you will be automatically included in the competition.