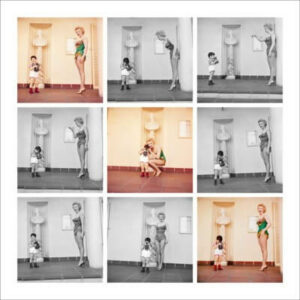 Iconic Images in association with VisionNow Media, Suzhou π·ART Culture Communication, BAOKU Treasure is bringing the Hollywood icon Marilyn Monroe to Shanghai for a month long exhibition at BAOKU Art Center, Shanghai Tower, opening on September 13th 2016.
The exhibition will feature photographs of the Hollywood icon by two of her most prominent photographic collaborators; Douglas Kirkland and Milton H. Greene.
Douglas Kirkland, will attend the opening preview event, adding his unique and personal memories of his time with Monroe. Also in attendance will be Joshua Greene, son of the late Milton H. Greene and manager of his father's archives. In-person interviews with both will be available.
'Meeting Monroe' will feature 31 images of Marilyn, including some of her most iconic images as well as unpublished gems being introduced to China for the first time. Among those photos will be Douglas Kirkland's legendary 1961 photo session, 'An Evening with Marilyn.' Kirkland fine art photography has been exhibited across the globe and his work is in the permanent collections of the Smithsonian and the National Portraits Galleries in London and Australia, among many others. Kirkland is one of the most versatile photographers still working today, seamlessly blending his knowledge of classic, traditional photography with today's modern digital technology.
Milton H. Greene (1922-1985) created a vast body of work consisting of images of many of the 20th Century's most beloved artists, musicians, and Hollywood celebrities. Milton met Marilyn in 1953, while on assignment for Look Magazine. They quickly became close friends and eventually went on to form their own film production company, in addition to collaborating on thousands of photographs.