The 18th of May marks the 40th anniversary of the death of Joy Division singer, Ian Curtis.
Iconic Images with Kevin Cummins are offering a limited time offer on his book, 'So It Goes', the deluxe edition with a signed print
Manchester born Kevin Cummins has an international reputation as one of the world's leading photographers. His iconic portraits of musicians include Joy Division, Liza Minnelli, Nick Cave, Patti Smith, Philip Glass, Oasis, and David Bowie. These images have appeared on magazine covers, in art galleries, featured in international films, and are included in the collections of The National Portrait Gallery and The V&A amongst others.
Cummins captured key moments in the Manchester music scene and these images helped to define the cultural history of the city. They not only portrayed people and places but created a new way of looking at Manchester and remain embedded in the cultural memory of the north. Bedroom walls all over the world have been, and are, decorated with his work. So It Goes is a brilliant chronicle of this extraordinary time.
Contains 196 pages of mainly unseen images from Cummins' archive with a foreword by Pete Shelley and an introductory chapter by Billy Duffy
- - -
Editions 1-10 include a signed, Gelatin silver archival hand printed darkroom print of Ian Curtis Print.
Editions 11 to 300 include a signed, limited edition C-type matt print of the Sex Pistols.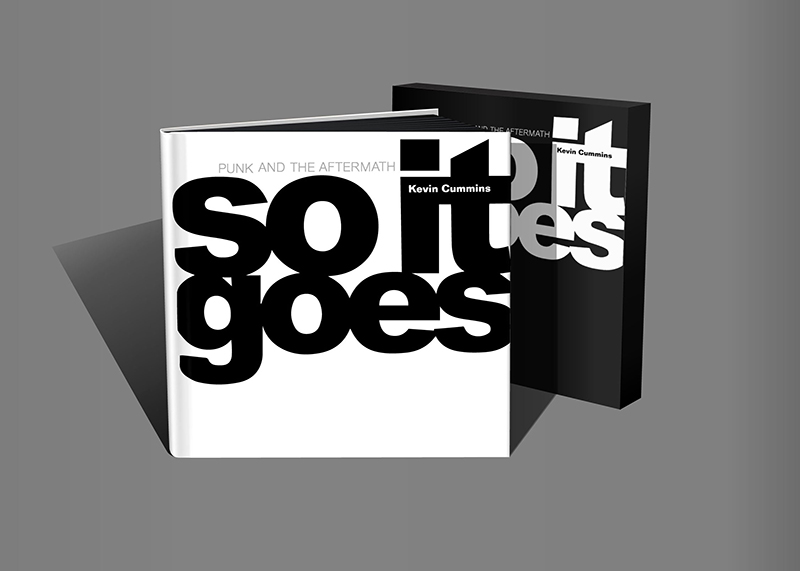 Iconic Images are also offering limited edition, fine-art prints from the Kevin Cummins archive.
For more information, contact sales@iconicimages.net for pricing, sizing and editions.
Joy Division photographed in Hulme, Manchester, January 6, 1979.
Limited to 75 editions, signed and numbered by photographer Kevin Cummins.
Ian Curtis of Joy Division, performing on stage at the Leigh Festival, England, August 1979.
Limited to 75 editions, signed and numbered by photographer Kevin Cummins.
Be the first to know about upcoming exclusive offers and news with Iconic Images.