Available for the first time - Iconic Images announces new, limited edition fine art prints from the Ted Williams Archive; "The best jazz photographer in the world" (Julian "Cannonball" Adderley)
In celebration and support of International Jazz Day, Iconic Images is proud to launch new, limited edition fine art prints, approved and certificated by the Ted Williams Archive. These estate-stamped limited edition prints include some of the most iconic photographs ever taken of the jazz greats including Dizzy Gillespie, Duke Ellington, Dave Brubeck,
Count Basie, Ella Fitzgerald and many others.
Ted Williams (1925-2009) was one of the most important photographers documenting the evolution of jazz with a special focus on the Chicago scene. As an "important part of jazz history" (DownBeat Magazine), Williams gained trust and access to the greatest icons of jazz and his work was published in an array of magazines, including DownBeat, Playboy, Newsweek and Ebony. His archive, largely unseen, is released here for the first time as limited edition, estate-approved prints exclusively through Iconic Images
and our trusted partners. Critic John Leland, writing for the New York Times, noted that
"In these photographs… the music plays on, never dated, always right on time."
"The best jazz photographer in the world"
- JULIAN "CANNONBALL" ADDERLEY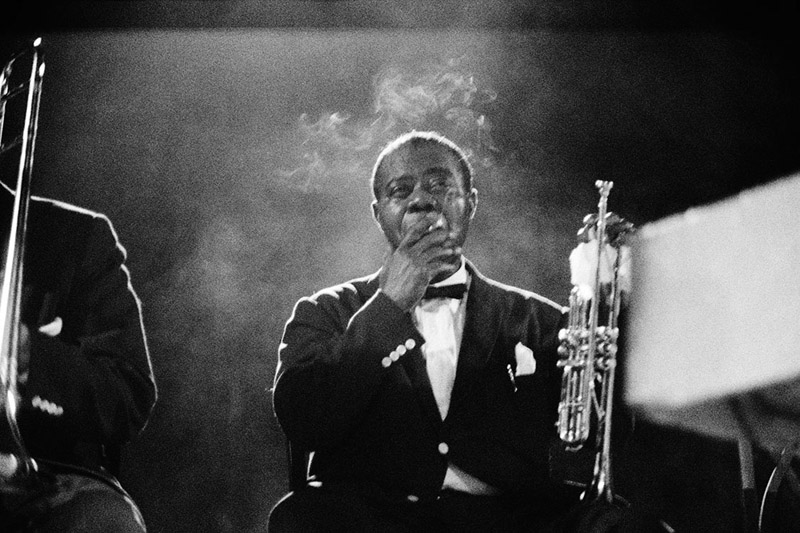 "Louis Armstrong has inspired several generations of horn players, singers and even dancers. At the time of this photograph, he was making extensive world tours under the auspices of The U.S. State Dept. – for a while nicknamed "Ambassador Satch"."
- Ted Williams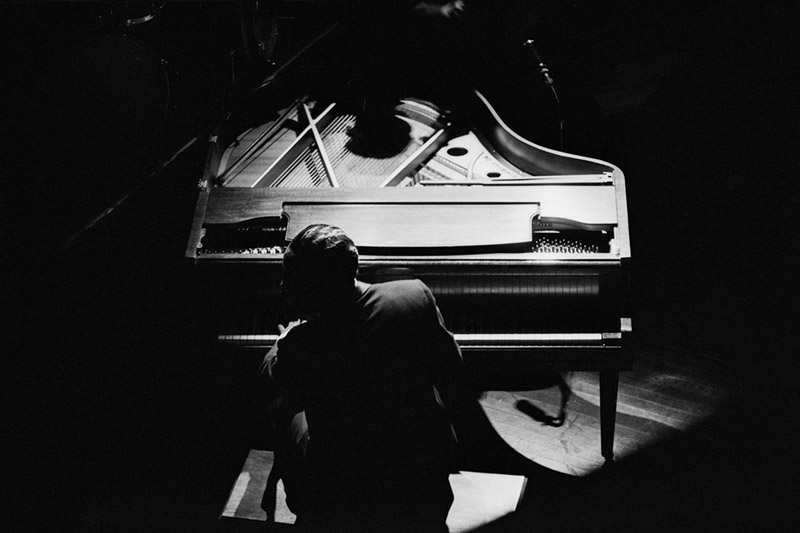 "After the rich, lush sound of the full Ellington Orchestra, when Duke plays solo piano it's just Duke the man,
and his music"
- Ted Williams
"Ted Williams captured the musicians who made jazz into the great American art form"
- THE GUARDIAN
"The photographs that captured the icons of Jazz"
- TIME MAGAZINE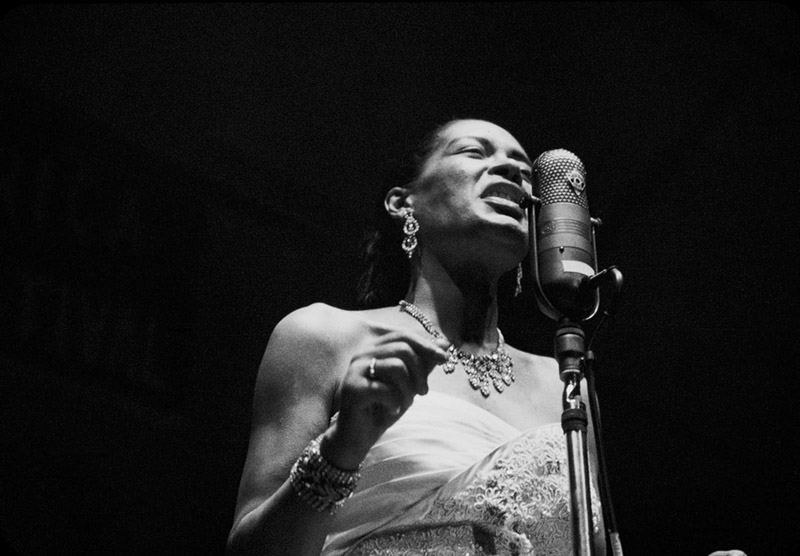 "For a while in the late 40s-early 50s when Billie was playing Chicago, she must have stayed with friends near 58th and Indiana or Calumet. It was not unusual to see her eating breakfast (a late one to be sure) at the drug store restaurant near the El station at 50th St. And once even buying records in Morries Record Shop across the station. I saw her once with a very small dog inside her coat. Next time she had two Great Danes."
- Ted Williams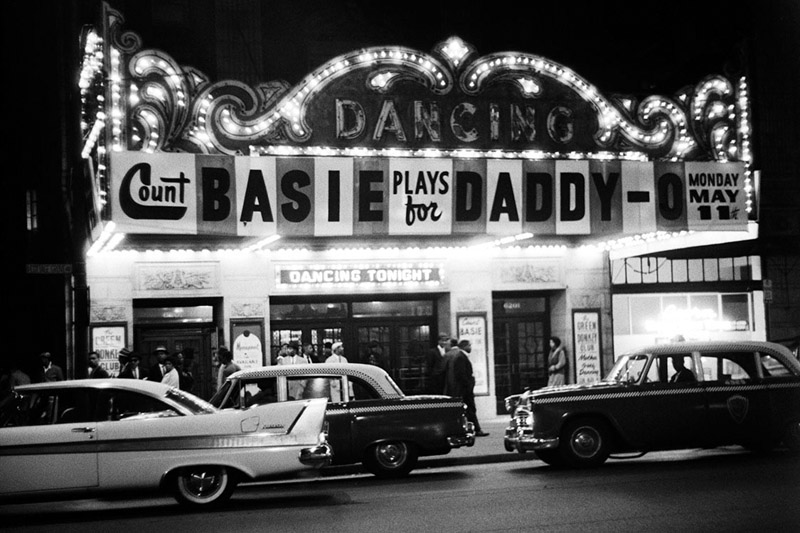 "This shoot at the Blue Note in Chicago, 1962, was unusual on several levels — owner Frank Holzfeind, not known for being accommodating to photographers, had agreed to let me set up a powerful set of strobe lights at the four corners of the bandstand and shoot the Count Basie Band's opening night of a two-week engagement. It was part of Playboy magazine's coverage for their poll issue. After a mere dozen photos, Frank was ready for us to go home! Or just go! I really tried but it's not easy to be low key and unobtrusive with 20,000 watt seconds of strobe lights going off with each exposure! The band loved it – the patrons thought it was party time – Basie smiled and Holzfeind threatened me with severe bodily harm. I was very lucky, I escaped with my life and a few fine images."
- Ted Williams
"Williams was an important part of jazz history, and this book belongs in the collection of anyone interested in the history of America's greatest art form"
- DOWNBEAT MAGAZINE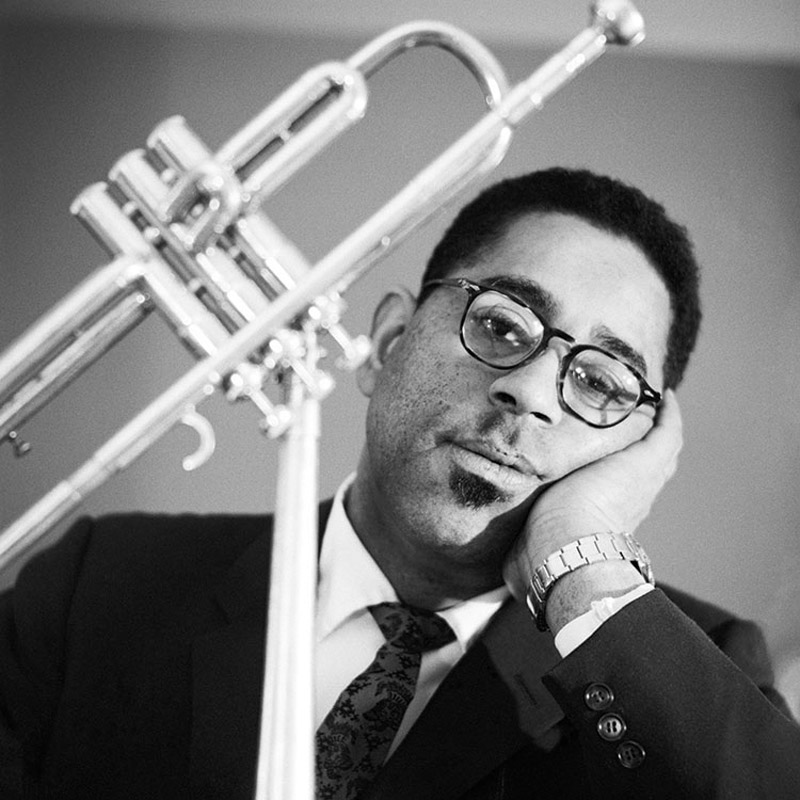 "Gene Lees, editor of DownBeat and close friend of Dizzy, arranged to shoot the cover on Birks' off day. It was winter and we were to shoot in Milwaukee. At the time, I was driving a Saab — a rather small car and Dizzy was smoking one of those Sherlock Holmes pipes — a rather large pipe, especially when filled with green tobacco. It was too cold to open a window, I'm not sure any of us really wanted to anyway. By the time we got to the hotel, we were all feeling pretty good, and I was still in good enough shape to focus. This was done in the hotel room. Birks stayed mellow…probably for a week."
- Ted Williams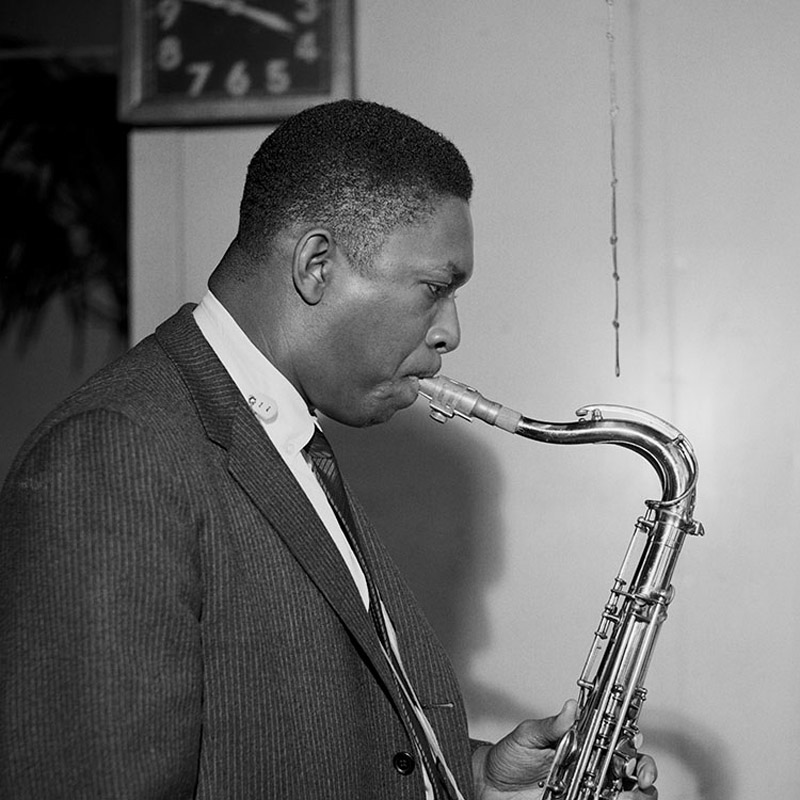 "In performance, he seemed oblivious not only to cameras but to everything except his music. He was a very imposing figure."
- Ted Williams
"In these photographs… the music plays on, never dated, always right on time."
- JOHN LELAND, NEW YORK TIMES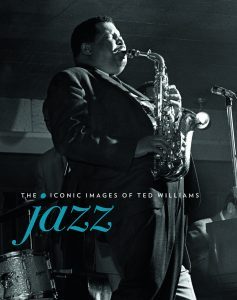 Jazz: The Iconic Images of Ted Williams, a 350+ page homage to the work Ted Williams, is also available through ACC Art Books. Photographer Terry O'Neill, CBE, called the book "the best, most comprehensive jazz book I've ever seen - and I've bought them all."