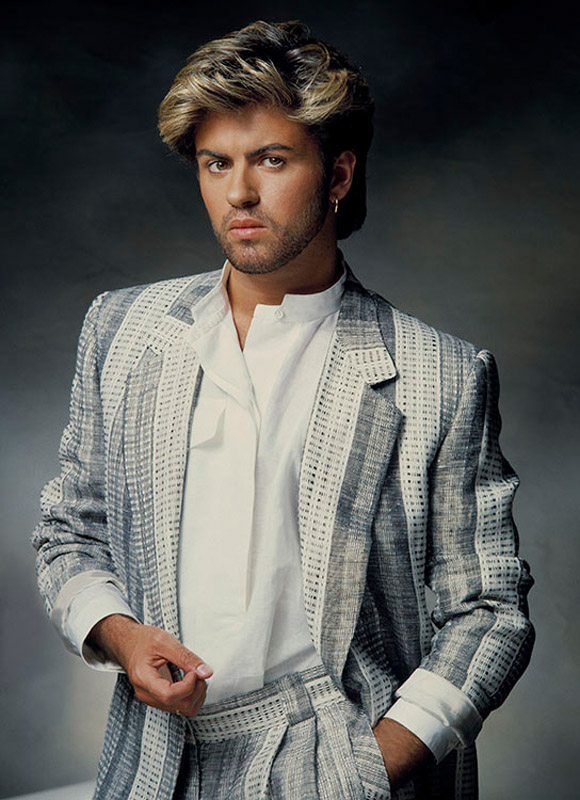 "This was a difficult shoot, George had seen some pictures I did of Duran Duran so he booked me to do some PR snaps of Wham. The thing is with George is he's such a control freak it was hard for me to loosen him up and get him to relax, Andrew was ok he just went with the flow.
The great American photographer Richard Avedon did a wonderful picture of the Everly Brothers in white tie and tails in 1960' I wanted to do something along those lines but George knocked that on the head. I think he thought he was the important one of the two which of course in the end, he was. We worked quite hard all morning and I thought I was getting some good stuff, but I could see George wasn't really happy. So later in the afternoon I said to him "let's call it a day". Funny thing, later that night we bumped into eachother at a party, he came over to me and said he was sorry about the shoot, no I said I was sorry for pushing him too much.
Then we both had a laugh about it, which was great because he became my neighbour in Highgate a few year later and we often bumped into each other in our local restaurant.
What is ironic after George tragically died, one of the photographs from that session we did all those years ago was used on the cover of his new biography by Sean Smith, I hope he approves."
Fine art prints are available from John Swannell's archive – contact us for more info.