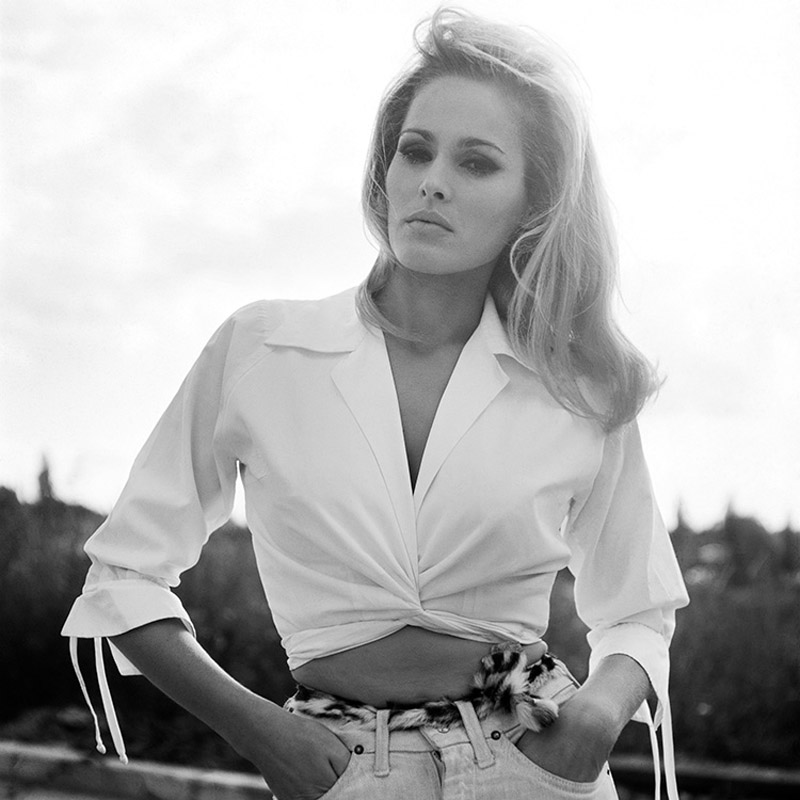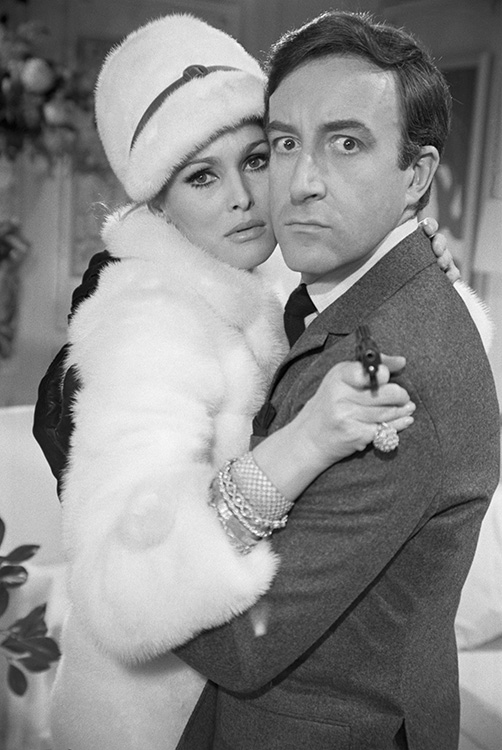 In 1966, Terry O'Neill was on set during the filming of The Blue Max , a World War I action-drama starring James Mason, George Peppard and Ursula Andress. Andress skyrocketed to fame in 1962 with her memorable performance as Honey Ryder in the first James Bond film, Dr. No . "I don't think there's a man alive who doesn't remember Ursula Andress coming into frame in that white bikini in Dr. No ," laughs O'Neill. "That single moment is most certainly seared into my memory."
"I started to do film-set photography in the mid-1960s. Up until that point, I was mainly known for taking photos of musicians such as The Beatles, The Animals, The Dave Clark Five and The Rolling Stones. Don't get me wrong, I loved taking those photos. I wanted to be a musician myself, so music-based photography was a very natural fit. But I knew that if I was going to have a lasting career as a photographer, I needed to diversify. "I'll get into the role of a set photographer later on in this book, but these shots are most memorable because of how free she was. In 1966, an actress in a big budget film did not take her top off. And if she did, well, the film was subjected to censorship and that meant no audience. People forget that the Hays Code (the ridiculous Hollywood censorship restrictions) was still very much in place.
But it was brave filmmakers and brave actors, like Ursula, who broke the code. In many ways, I suppose, these images from this film are revolutionary." Many of the stills Terry shot were never seen. "These were never used at the time. It was one thing to do this on film, it was quite another to do this for a printed magazine or newspaper—and that's who were using the photos I was taking. I took the photos because I knew what she was doing was important, from a film-history point of view. Times were changing and she was one of the actors who was making an impact. I don't think she's recognised nearly enough for the impact she had. "Clearly, she's a beautiful woman. But besides her helping take down the censorship code in Hollywood, she was also a very gifted comedienne.
"I was lucky enough to take a lot of on-set photography for the James Bond films. When Casino Royale started to roll, I knew I had to be there for that filming." Casino Royale was the 1967 spy spoof with an all-star cast, including Peter Sellers, Woody Allen, David Niven and Orson Welles. The poster for the film featured a scantily clad Andress. "That set was a roller coaster. Everywhere you looked, there was a star. Sellers and I were good friends and he was cast as the 'James Bond' character, Evelyn Tremble. Ursula—who was already viewed as the most memorable Bond beauty —was Vesper Lynd. What I love about this roulette table shot is that it's a frozen moment in a hectic take. Money flying, bottles smashed—but in this photo, it's pure serenity."