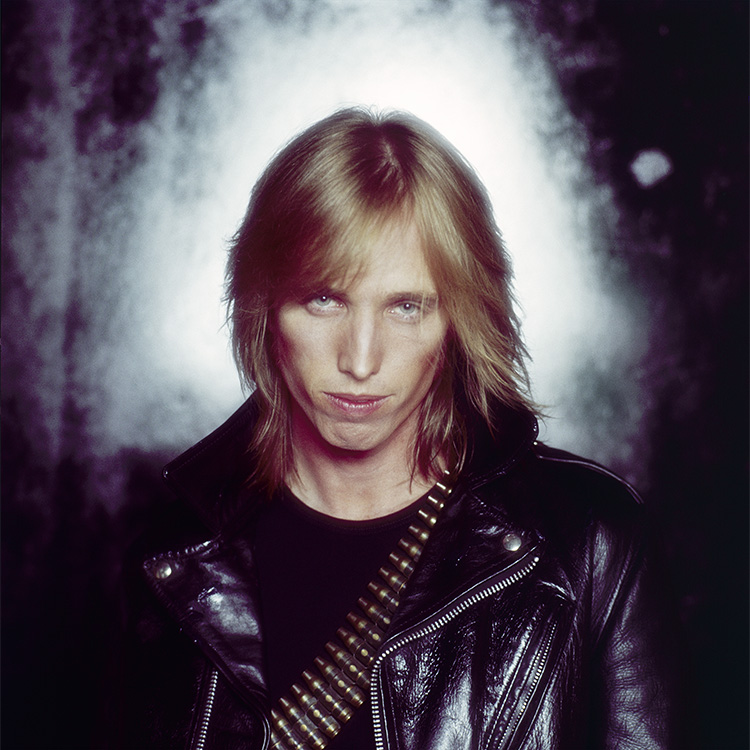 Ed Caraeff began his photography career at the young age of 17, when he scored press passes to the Monterey Pop Festival in 1967, and snapped the now iconic image of Jimi Hendrix burning his guitar on fire. From that moment on – Caraeff worked with numerous musicians, including Jim Morrison, Frank Zappa, Elton John – and his work started to appear on album sleeves. In the early 1970s, Caraeff's photo of Carly Simon graced the cover of her album 'No Secrets' and his images of Iggy Pop and The Stooges appear on the cover of "Fun House." When record companies needed images for bands, Caraeff was often one of the first on the list to call.
"The photo session for that Tom Petty was unusual. I was contacted by the LA Artist named Zox, that's his full, legal name. Zox got the job from the record company to do the Album package / Art Direct. He knew me and my work, we're still best of friends, and got me onboard to take photos in my California Spanish home studio on Coldwater Canyon in Beverly Hills. Zox specialty was Air Brushing. He airbrushed "makeup" for dramatic effect on everybody's face!"
Caraeff's portrait of Tom Petty was used on the debut album Tom Petty and the Heartbreakers, released on November 9, 1976 – nearly 40 years ago. Limited edition fine art prints are available from Ed Caraeff's archive. To enquire, contact miguel@iconicimages.net or visit our Fine Art Prints Page.
See more from Ed Caraeff's archive : https://iconicimages.net/photographers/ed-caraeff/