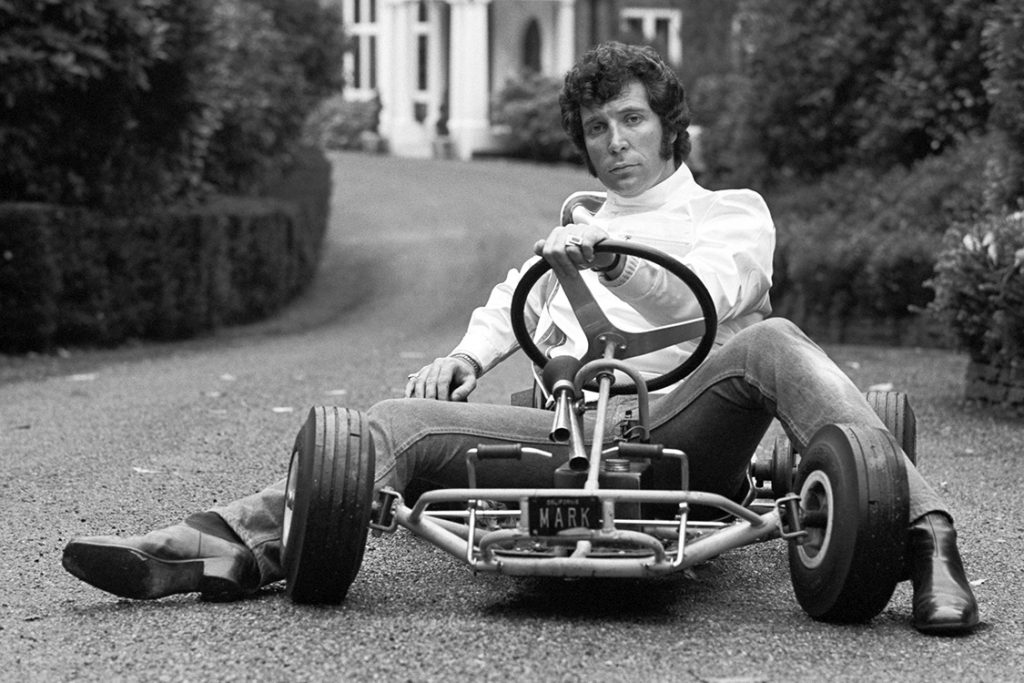 "This is a great shot, I think. Jones always had a very playboy image and my aim here was to show a fun-loving, thrill-seeking lad at home." – Terry O'Neill
Tom Jones rose to fame with his fun-loving music in the mid-1960s. 'It's Not Unusual' and 'What's New Pussycat?' were huge hits—he's sold more than 100 million records and still records and performs today.
"I can't think of another superstar like him—he's been at the top his entire career."
"Around 1974 or 1975, I pitched a piece to one of the papers to take shots of Tom Jones going home. He is a very proud Welshman and, probably only second to Richard Burton, the most famous entertainer to come out of Wales in the last 75 years or so.
Tom was up for the idea and we went to Pontypridd in South Wales to take some photos. There's one shot of Tom clad in a white fur coat, really ostentatious, standing next to an even more ostentatious Rolls Royce. The idea was 'local boy made good'—we set the scene so that just by looking at the photograph, you knew exactly what we were trying to say without words. When you are working for papers, that's the idea.
Telling a story with a photo. "Later, we went to his house. As you can imagine, it was a beautiful estate. He just got out the go-karts. There's a great series of shots of him racing around. When I finally got him to stop driving around, we froze for this shot. The camera loves him.
If you grew up in the middle of nowhere and had no idea who this person was, all you'd have to do is look at this photo and the eyes, body language, attitude say it all: 'I'm a star.' "One of my Tom Jones portraits is included in the collection at the National Portrait Gallery. He's a true icon, and a good person. In fact, it was Tom who introduced me to Elvis, but I'll tell you that story when we get to those pictures."