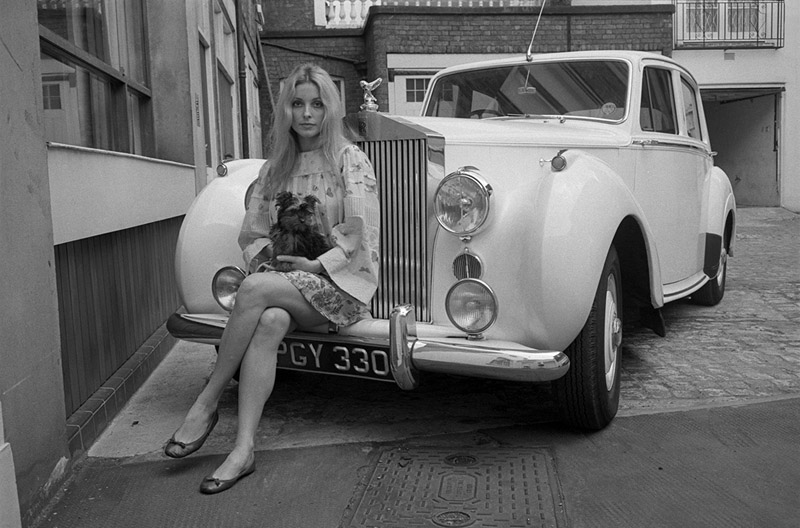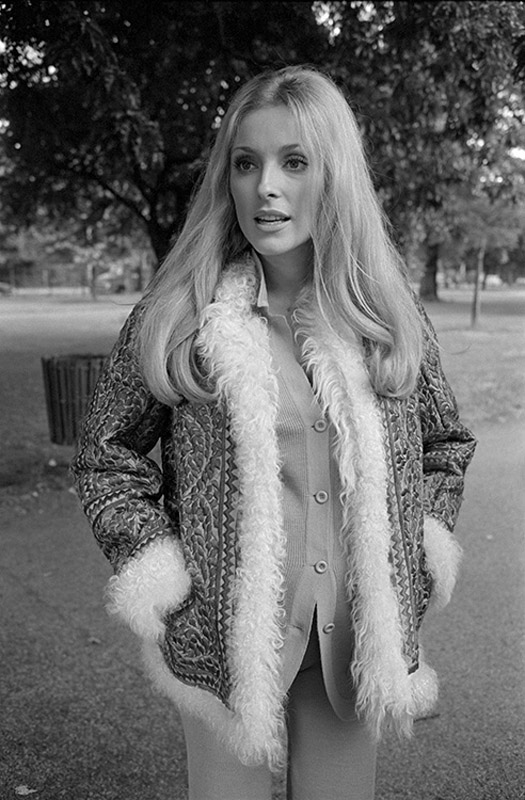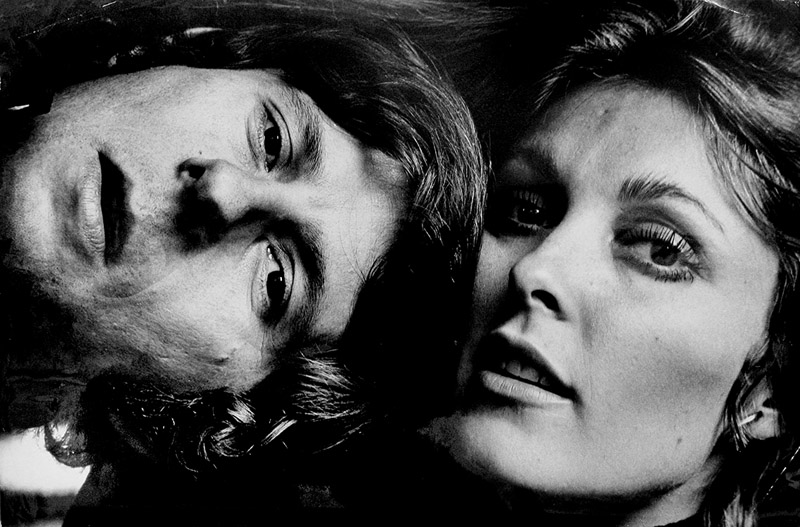 "More than forty years later, these are still difficult photos to look at. Sharon was a beautiful young woman. Her ending is one of the most tragic stories of our generation."
"I don't remember if I met Sharon or Roman first, but together they were a dynamic couple. I took a few images of them together for some magazines in 1968, along with a few solo shots of Sharon."
Roman Polanski was one of the most exciting and dynamic directors to hit film in the 1960s. From his debut Knife in the Water to 1968's classic Rosemary's Baby, he was a household name and a box-office success. A year prior to Rosemary's Baby, Polanski met and fell in love with model and actress Sharon Tate and cast her in his film The Fearless Vampire Killers. They married in 1968 and Sharon became pregnant in 1969.
"I knew them both in London, so when she was in Los Angeles, I'd go round to see her. They were living only a few miles away from where I was and back then, people would always just pop round and visit people. We didn't like going out to bars and clubs, we just went round to other people's homes. I took a series of really lovely photos of her that early August. Incredibly happy and very settled in her upcoming new role as mother.
"As a photographer, if I'm not there specifically on assignment, I'm trying to capture something else. Instead of telling the story of what they are wearing or what film or record they are promoting, I'm just taking photos because I love taking photos. Here, we were just talking about nothing, I'm sure, and I took a few candid snaps. I was never going to take a bad photo and try to sell it, you just didn't do that. And if that was something you did, you can bet you weren't going to be working for long and you'd lose a lot of friendships along the way. People trusted me. And I didn't betray their trust."
"When she died the way she did, it shook up not only Hollywood, but the world. It's difficult to talk about. When I look at these beautiful photos, I can only think of what would have been."
Polanski took a few years off from making films and returned with the tragic Macbeth in 1971, followed by classics such as Chinatown, The Tenant and The Pianist. His film Tess, in 1979, was dedicated to Sharon's memory. Tate suggested to Polanski that he read Thomas Hardy's classic because she thought it would make a great film.
Extract taken from 'Every Picture Tells a Story' available signed by Terry O'Neill at the Iconic Store.