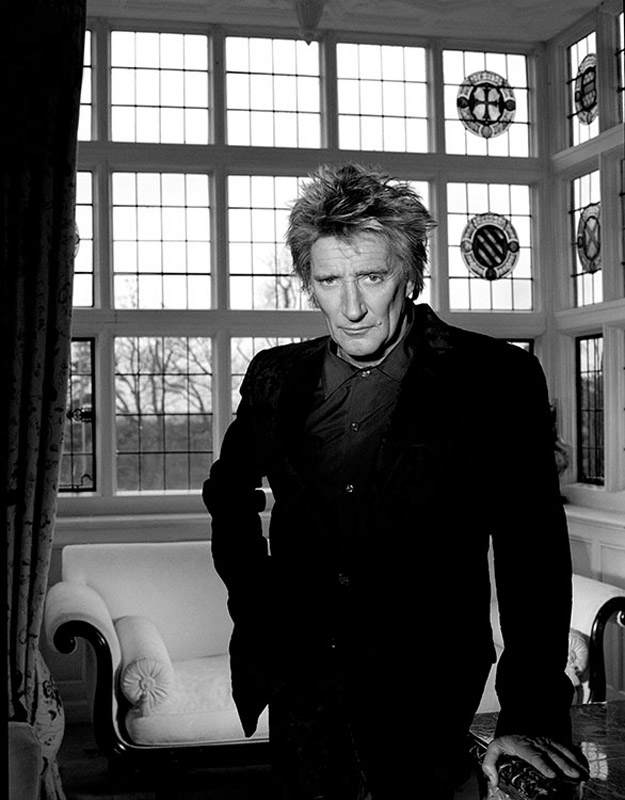 Rod was one of the early heroes along with the Small Faces (in my Mod era).
I was asked by the Sunday Times to go to his country house and do some photographs for the colour supplement. He hadn't been married to Penny Lancaster that long, and when I got to the house she reminded me that I had directed her in one of her first commercials. She said she had been very young and nervous, but remembered that I had been very patient and kind to her. I don't know, but she may have put a word in for me with Rod to do the shoot.
I was very impressed with the art Rod had on his wall – there were some wonderful Victoria, mainly Pre-Raphaelite paintings and a lot that I hadn't seen before. (I am a big fan of that period). He said the bulk of his collection was in his house in LA and to call him if I was ever over there to pop in and have a look at them.
The shoot went really well and I got some good snaps, and following on from that I was asked to do one of his "Great American Songbook" album covers.
Still a hero today!