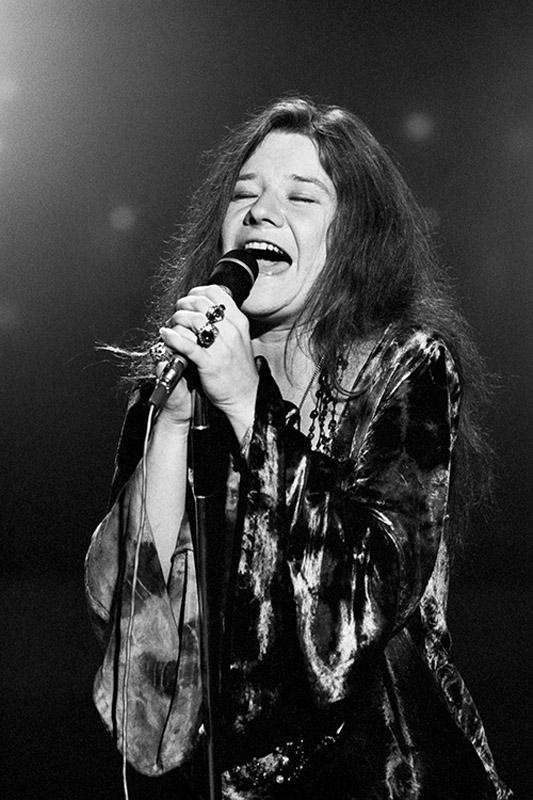 "For obvious reasons, television was a big platform for entertainers. When you look at my work in the early '60s, there are a lot of television appearances by the likes of The Rolling Stones, The Beatles, and so on. That trend continues today, of course, with major acts appearing on TV all the time. It is a way to reach millions in one shot. And if you were known for touring and your stage performances, TV was a great way to show you off." Such was the case with Tom Jones. In 1969, Tom Jones was the star of This is Tom Jones , a television show that ran from 1969 until 1971. On the show, as was customary, Jones would perform some of his greatest hits, new material, a bit of sketch comedy and welcome guest stars. Some of the guest stars on This is Tom Jones included Stevie Wonder, Ella Fitzgerald, The Who, Cher and a very memorable appearance by Janis Joplin.
"I heard Janis Joplin was going to appear on This is Tom Jones. I rang up Tom and asked if it was alright if I came along to get a few pictures. I didn't know Janis Joplin, but I was very familiar with her, her exploits and her incredibly blues-soaked voice. This was my chance and I wasn't going to miss out.
"Tom had this elaborate set made up, big plastic raindrops or something with a suitably '60s-hippie vibe. As soon as Janis arrived and looked at the set, she said that she just couldn't do that; couldn't walk through that set and perform. She wanted bare bones. So time was spent taking down this set so she could perform. I think she hated television. She kept wringing her hands as she sang a beautiful solo number called 'Little Girl Blue'. It was incredibly moving. The next song was a duet with Jones, 'Raise Your Hand'. They both got into it, dancing around. I didn't really know what to expect, but she was straight out of the blues tradition. You felt her voice.
"Janis died the next year. "Janis, Moon, Winehouse, Brian Jones—these were incredibly talented and passionate people who passed away far, far too young."
More photographs of Janis Joplin in the Archive available to VIEW HERE.