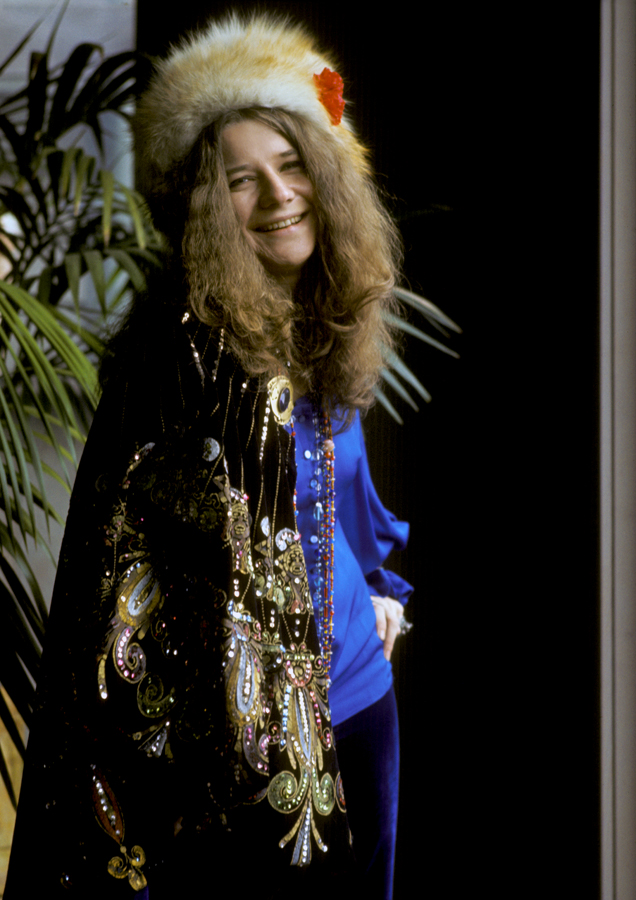 Iconic Images sat down with Baron Wolman to discuss how he met Janis Joplin.
"In the late 1960's the big magazine publishers in New York City took note as Rolling Stone showed there was economic strength in the counterculture market. The boys at Hearst, one of the world's largest publishers of monthly magazines, decided to produce their own publication targeted to the counterculture. It was called EYE, and all things considered, the short-lived periodical wasn't bad.
"The Rolling Stone staff was called upon to provide EYE with paid free-lance material – "paid" was a sweet-sounding word to those of us working for "free" at Rolling Stone. EYE asked me to shoot some color photos of Janis Joplin and Grace Slick. Here is one of Janis I made at my friend's house in San Francisco in 1968. As always, I went for the "Janis smile." In my eyes she was still a young girl, albeit in her early twenties, her looks too often maligned and denigrated by her peers, her obvious talent and immense soul notwithstanding…"
Fine Art Prints are available from Baron Wolman's archive, for more information contact jackie@iconicimages.net or visit our Fine Art Prints Page.