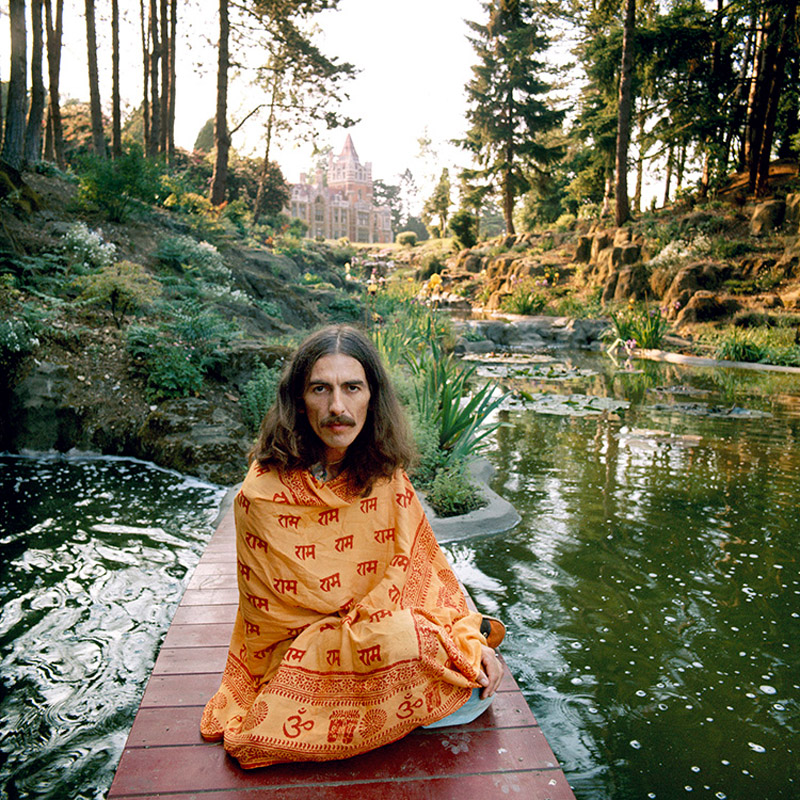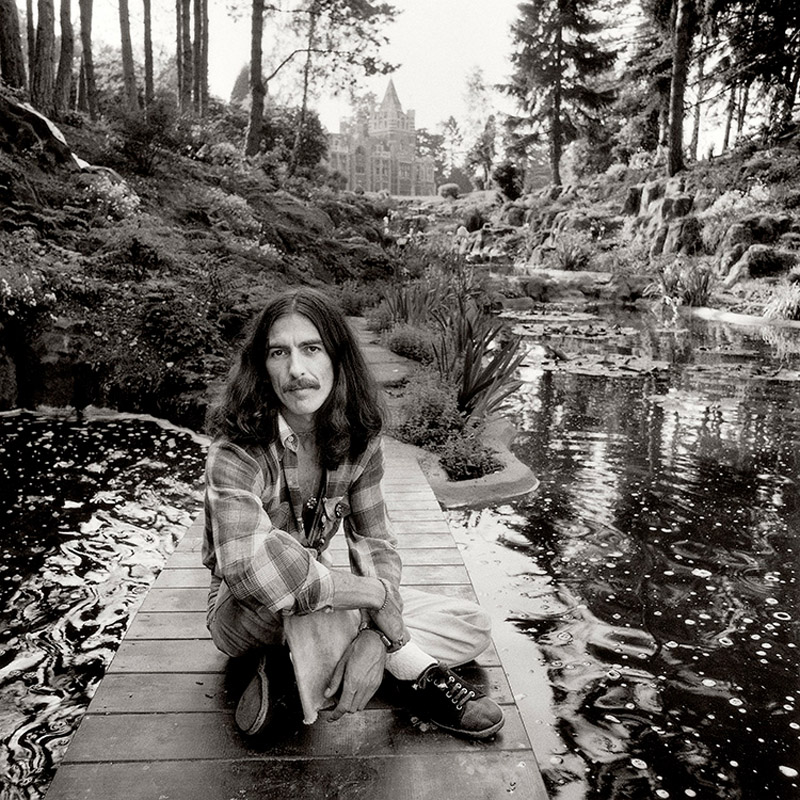 "My career, in many ways, started with The Beatles. They were young, I was young, and the world was young. You have to remember that back in the early 1960s, we didn't have to automatically enlist in the National Service. So a whole new generation of kids suddenly had their worlds open up for them. And in London, the town was filled with musicians, artists, models, filmmakers, writers—you name it. I was lucky to be there.
"As the '60s wound down, The Beatles decided to go their separate ways. As solo artists, all of them went on to achieve remarkable things in so many different directions."
By the mid-1960s, George Harrison had become interested in Indian culture and travelled to India several times. Under the guidance of Ravi Shankar and other gurus, he studied meditation and yoga, became vegetarian, and embraced the Hare Krishna tradition.
"I went to George's house in Henley-on-Thames, this incredible estate he'd bought in 1970. He had everything there, including a full studio that was reportedly better than Abbey Road (in terms of equipment).
"He took me on a walk through some of the gardens. It was like a wonderland, complete with caves, gardens, grottoes and streams of water. There was this one little patch of water with a small deck that had the most perfect view of the house in the background. So he sat down, as Zen as anything, draped in this off-orange Hare Krishna wrap. He just looked completely at peace. When I looked up and saw the outline of this magical-looking house behind him I knew that this was going to be a stunner of a portrait.
Extract taken from "Every Picture Tells a Story" by Terry O'Neill.
For fine-art information contact sales@iconicimages.net