In the late 1960's, Terry O'Neill was of the most sought after celebrity photographers.  Though one icon alluded his lens: Frank Sinatra; until Ava Gardner stepped-in and wrote a letter that would change photography history. This edition of Iconic Spotlight, Terry O'Neill sits down with Iconic Images to tell us how he gained unprecedented access to Frank Sinatra.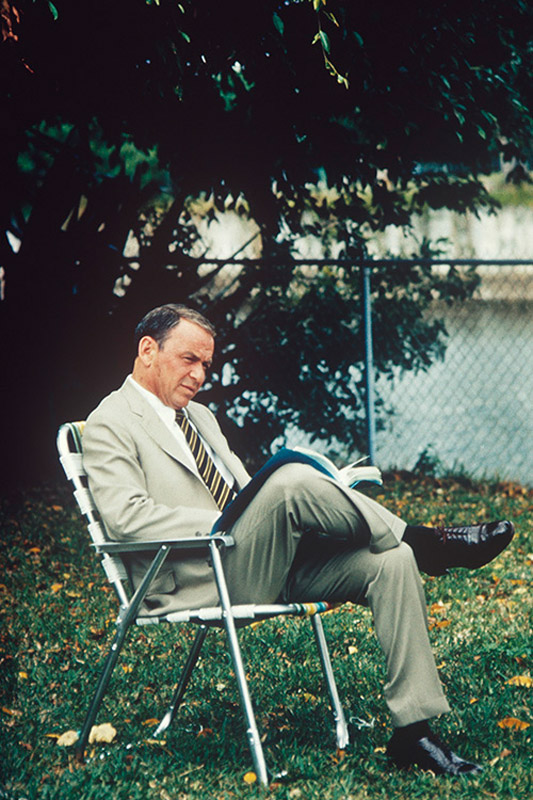 "Growing-up in the 1950s, I was a fan of Frank Sinatra's.  Who wasn't?  I was into jazz music, still am, and Sinatra and his music was very much part of the soundtrack of my life.
"After I started taking photos and my reputation grew, I was often asked to travel to film-sets to take snaps of the stars on-set. I then sold these photos to magazines and newspapers to help get additional press for the film.  I was on-set with so many stars – Sean Connery, Audrey Hepburn, Sophia Loren, Brigitte Bardot, Raquel Welch – but I never had the opportunity to take photos of Frank Sinatra.
"I met Ava Gardner in the mid-1960s and she was a really wonderful person.  We'd go out from time to time; she loved going to Ronnie Scott's to listen to jazz, so we had a lot in common.  When I got the assignment to go down to Miami to visit the set of "The Lady in Cement" starring Frank Sinatra, I turned to Ava for advice.
"Sinatra's reputation preceded him. I knew if I was going to get great photos of Frank Sinatra, I would have to get him to trust me – and allow me access.  It was widely known Sinatra travelled in a pack and was surrounded by friends, body guards, assistants, name it.
"Ava understood my dilemma.  The next time I saw her, she handed me a sealed letter and said 'give this to Frank when you meet him.'
"When I arrived to the set, I nervously waited for Frank Sinatra to appear.  Then, almost out of nowhere, he started walking towards me – down the boardwalk – surrounded by guards, body-doubles, all sorts of very intimidating guys.  Every single had turned when he walked by.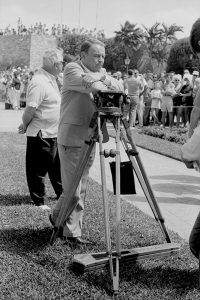 "I took a picture.
"He noticed straight-away what I was doing so he came right up to me.  I put my camera down, reached in my pocket and handed him Ava's letter. I'll never forget that look on his face – eyeing me up.  He opened the letter, read it, and looked back at me.  Then he smiled.  He turned to his pack and said 'Boys, he's alright.  This guy is with me now.'
"And with that one simple letter, I was allowed incredible access to Frank Sinatra. On-set, on-stage, backstage – name it.  He was very kind to me and from that moment, always called me up when he was in London so I could come and take photos.
"But the letter?  I never did find out what Ava wrote."
See more from Terry O'Neill's Sinatra archive here
View Terry O'Neill's Luxury Edition 'Sinatra' book here
For Fine Art Enquiries contact : jackie@iconicimages.net