"...through Stoddart's unflinching black-and-white images, we somehow don't see these women and girls as victims of the often desperate circumstances in which they find themselves. Instead we see them strive together as friends, mothers, daughters, sisters, teachers and teammates." - The Royal Photographic Society Journal
"To celebrate a half-century in the business, photojournalist Tom Stoddart's new book is a homage to all the extraordinary women he's met." - Amateur Photographer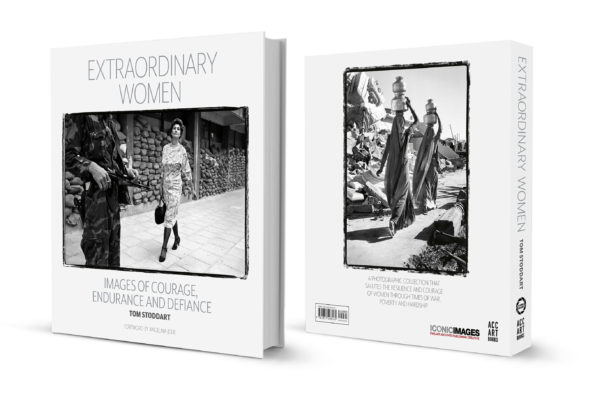 Extraordinary Women: Images of Courage, Endurance & Defiance by Tom Stoddart
Typical warzone coverage has two focuses. The fighters, predominantly young men; and the victims - everyone else. This book calls this familiar narrative into question. Without glamorising or sanitising the harsh realities of our world, it presents the endurance and iron will of women in situations of war, poverty and hardship.
Throughout his career, award winning photographer Tom Stoddart has shown us the remarkable resilience of all sorts of people from across the world. With Extraordinary Women, he hones his focus on the female perspective. His photojournalistic approach travels through the recent decades, with images displaying courage and freedom, the working lives of everyday women and the frontline of war.
Each photo serves as a testament to the agency and strength of those who are so often portrayed as vulnerable and helpless. Tom Stoddart has built a reputation for compelling work, and this collection is especially remarkable for its uncompromising celebration of humanity.
This remarkable new publication includes a foreword written by UNHCR Special Envoy Angelina Jolie.