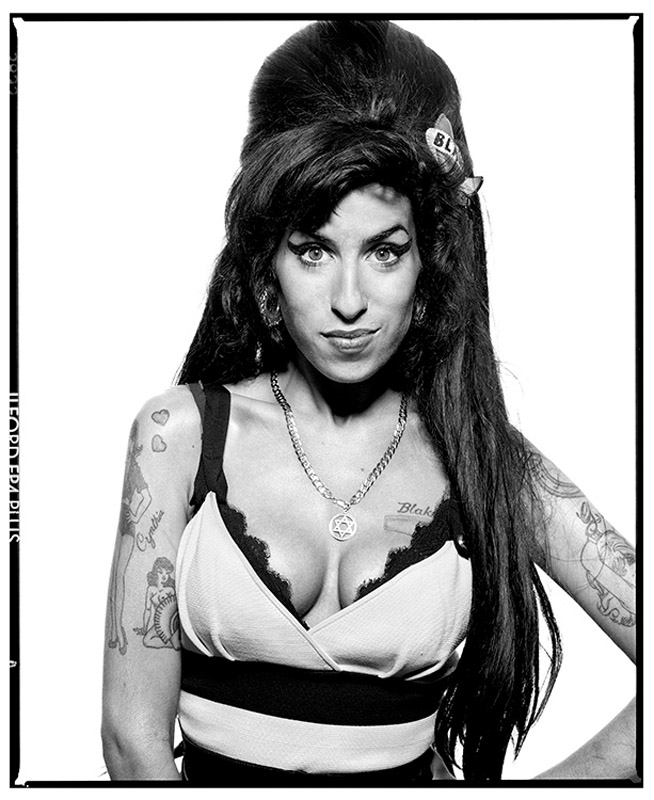 This week Iconic Images take a look at another one of Terry O'Neill's prolific portraits, Amy Winehouse. The 27th June marks 9 years since this photo was taken.
Amy Winehouse's debut album, Frank, received rave critical success on being released when Amy was just twenty years old, and announced the arrival of a new singer—one whose vocal styling won her comparisons to bluesy artists such as Nina Simone and Sarah Vaughan. Her follow-up album, Back to Black, went on to win five Grammy awards and she was predicted by many to be the pre-eminent voice talent of her generation.
Unfortunately, a string of personal demons brought more headlines than her album sales and awards. She was very publicly dealing with substance abuse issues. Amy Winehouse was scheduled to perform at Nelson Mandela's 90th birthday celebration in Hyde Park in 2008.
"I was there, photographing everything. I spent five or six days trying to get pictures of everyone who came by to wish him well and all the performers at his incredible Hyde Park birthday celebration. Amy Winehouse was scheduled to appear and I was hoping she was going to be there. I had never taken a photo of her before and she was one of the few modern performers I really wanted to capture. She had this great look about her, a big beehive, the likes of which I haven't seen since the 1950s, with a bunch of sailor-type tattoos—she looked like she had raw attitude and a lot of sass. How she looked aside, I thought she had a real, genuine talent.
"Apparently, she came out of the London clinic to do the concert then went back. She was in the middle of rehab. I only had a few minutes with her at best—so I just asked her to stand still for a second and I got a few shots in before she had to dash off somewhere.
"She was really gifted. Another one, like Brian (Jones), Keith (Moon), Janis (Joplin)—the list is too long—it's a real shame what drugs and alcohol can do. Who knows what she could have gone on to do, to record. I loved her voice—still do. I don't really go for the modern singers; they are too produced and manufactured. Amy was special." – Terry O'Neill
This photograph of Amy Winehouse is available as a limited edition, hand signed, fine art print in sizes from 12×16 to 48×72. For more information contact jackie@iconicimages.net or visit our Fine Art Prints Page.