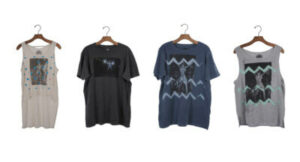 Global Rebels Inc, the most stylish and trendy Rock and Roll clothing on the internet and brick and mortar retail stores, launches a Terry O'Neill x David Bowie fashion collaboration Spring/Summer 2016. David Bowie, the quintessential rock 'n' roll star and style icon as photographed by Terry O'Neill.
The resulting images are the epitome of style. "We are honoured to be part of the Iconic images stable, to work on the David Bowie collection as photographed by the legendary Terry O'Neill" notes Christopher Wicks, founder and CEO of Global Rebels.
For more information and to preview the collection, please click here.