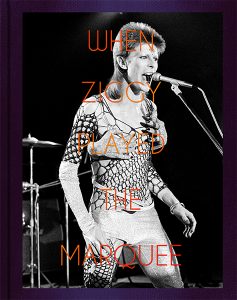 As exclusively announced by DavidBowie.com – For a limited time only, buy any T-shirt from the David Bowie Collection AND a copy of When Ziggy Played The Marquee SIGNED by Terry O'Neill for only £100.00.
A massive saving of nearly £50.00.
Shipping GUARANTEED before Christmas.
Only 200 bundles available, offer ends Monday 4th December or whilst stocks last.
Just tick the BUNDLE on the T-Shirt!