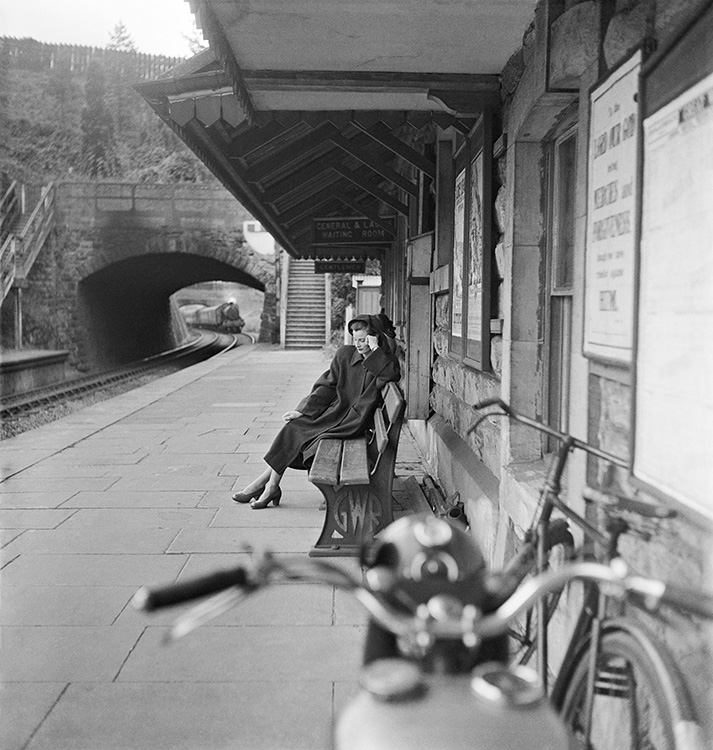 In a photoshoot for British Vogue for a 1947 issue, famed photographer Norman Parkinson took his wife, and favourite muse, Wenda to the train station for a feature Vogue would title "The Iron Road." Wearing an Aquascutum coat, Wenda sits on a GWR (Great Western Railway) bench as the train arrives. The inspiration behind this image comes from the 1945 David Lean film, Brief Encounter.
Wenda and Norman married four years after this photo was taken and is now part of the
permanent collection of the National Portrait Gallery.
This posthumous, limited edition fine art print is available to purchase with Iconic Images
in sizes 16×20 and 20×24 inches, printed on silver gelatin.
Available limited to just 21 editions and estate stamped.
Enquiries contact : sam@iconicimages.net