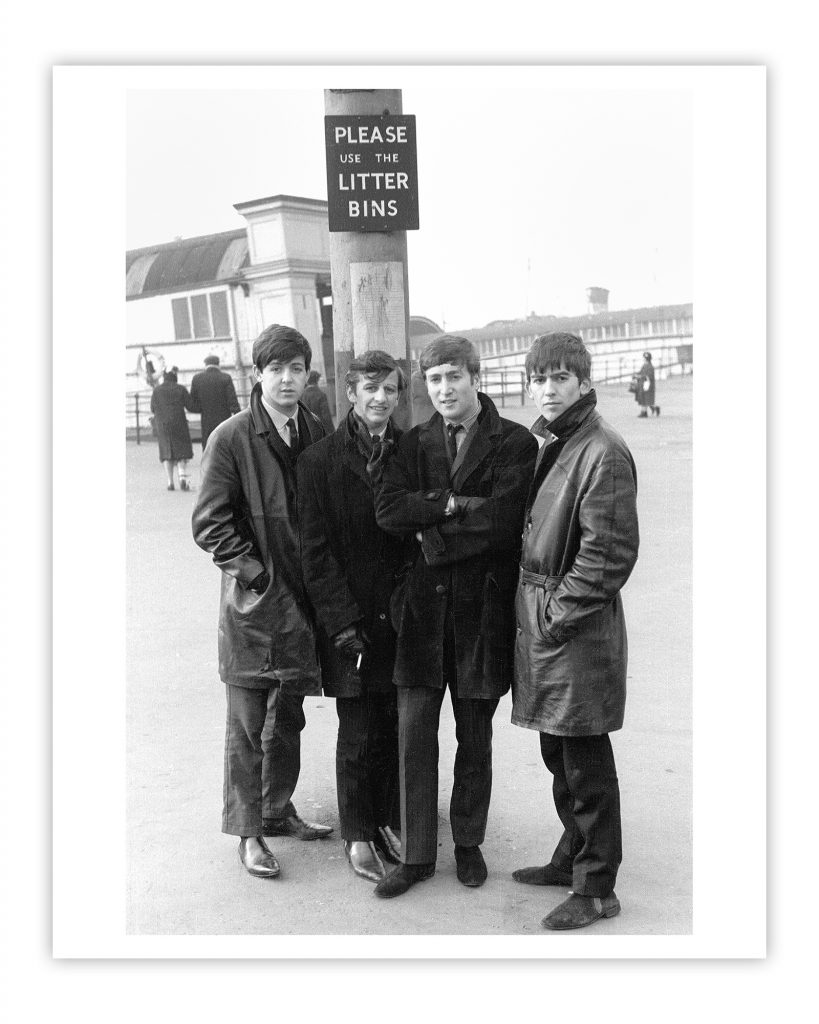 It was Tuesday, 19 February, and Britain was still in the grip of the Big Freeze, the worst winter in centuries, which had seen snowstorms immobilise much of the country. Temperatures barely hovered above zero on that Tuesday, but John, Paul, George and Ringo wrapped themselves in coats and gloves and put on a collective brave face as they strolled around the city with the photographer, pausing in key locations – the docks, the bus terminus, the Victoria Memorial – to pose for his camera.
Fans tagged along here and there as photographer Michael Ward and the Beatles roamed the city. The band had released only two singles and had yet to make a significant mark on the rest of the country, but they were famous and worshipped here in Liverpool. That night they would play the Cavern, the basement venue where they habitually attracted adoring crowds, and queues had already formed overnight outside the door in Mathew Street, with hundreds of shivering fans bedding down in blankets for a chance of getting in to see and hear their idols.
This iconic photograph of The Beatles is available to purchase as a limited edition, fine-art print with Iconic Images.
For more information on sizing and editions, please contact sales@iconicimages.net.