Terry O'Neill's "Frank Sinatra on the Boardwalk" is one of the most iconic images of the 20th century.
Taken on the set of the 1968 film, Lady in Cement, Terry O'Neill's first encounter with the legend not only produced a series of photographs but was also the start of a working relationship between Sinatra and O'Neill that would last nearly 30 years. "After that day, I could go anywhere with Frank. He allowed me to become a better photographer by simply letting me do my job. It was a real honour to work with the man, a privilege."
When O'Neill first started to offer his photography as fine-art, editioned prints, "Frank Sinatra on the Boardwalk" quickly became his seminal bestselling image.
"My memories of this moment, the first time I met Frank Sinatra, are with me to this very day, nearly 50 years later. I remember how nervous I was to finally meet Sinatra. And I remember the colours of the Miami sky and how blue the ocean was."
Now, for the first time, Iconic Images and Terry O'Neill are proud to release this print as a colourised edition.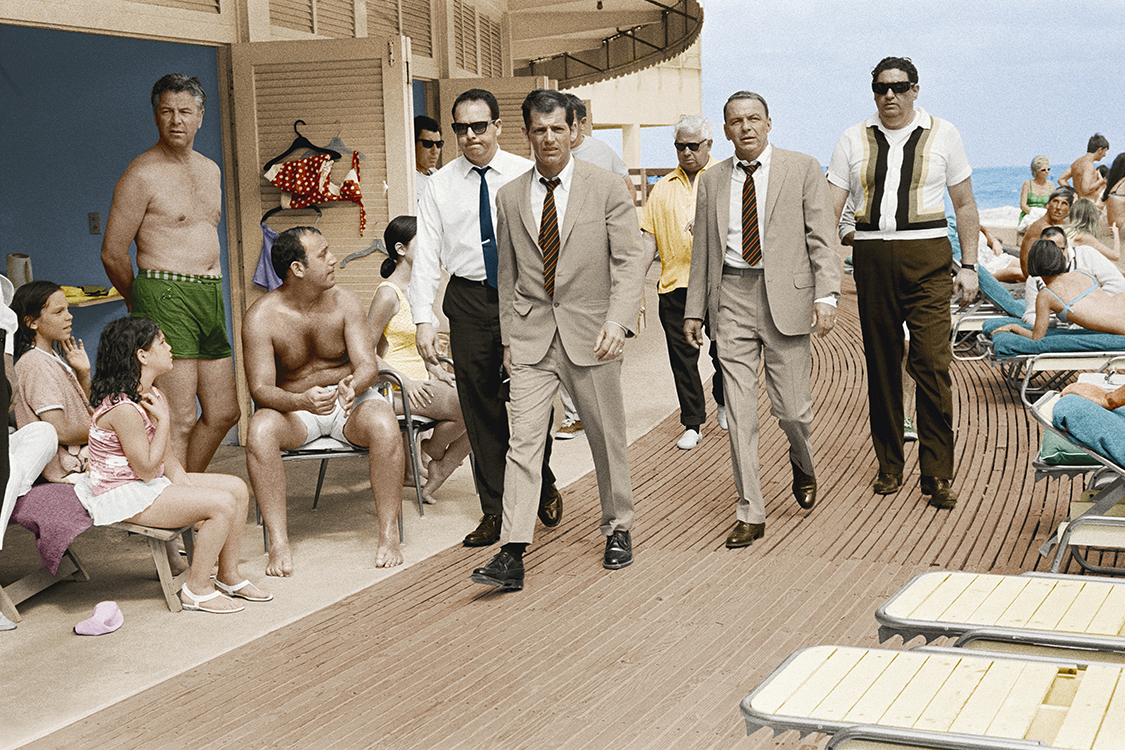 Terry O'Neill, in collaboration with digital artist Mariona Vilarós, has gone back to the original black and white negative to re-work the image in colour, as O'Neill remembers. Using archival film, movie-stills and O'Neill's own memories, they have created this new edition of "Frank Sinatra on the Boardwalk" as the photographer remembers it.
"I was amazed when I saw my black-and-white photograph come to life in colour. Mariona has done a wonderful job in re-creating my memory of this moment."
For more information, contact online@iconicimages.net.