When working with an archive as expansive as Terry O'Neill's, we often find that some negatives and prints were either lost or sold. As luck would have it, Iconic Images recently rediscovered a fantastic photograph of Sean Connery taken on the set of 'Diamond are Forever' in 1971.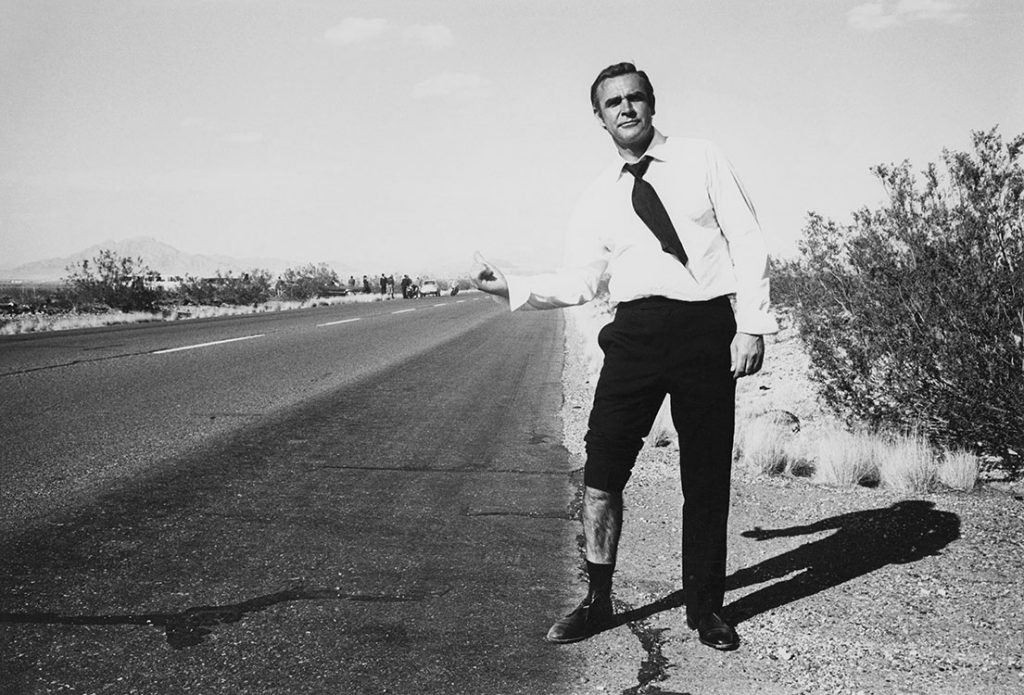 "I was lucky to work on several film-sets, including Diamonds are Forever, the James Bond movie starring Sean Connery. During filming or soon after, we'd create a set of prints to send out to the newspapers and magazines. Most of the time, papers would run the images and then either file them away or – even in some cases – throw them away. Back then, no one imagined there'd be much interest in these prints in the future. We were all too busy looking for the next job to worry about our own archives. It's wonderful when the team at Iconic Images locates missing images from my archives. And I keep telling them to keep looking!"
We're delighted to offer this as a limited edition, fine art prints available only in 16×20 inches signed and numbered by Terry O'Neill.
To enquire about purchasing this print contact sam@iconicimages.net