Iconic Images are proud to offer limited edition, fine art prints from the Terry O'Neill archive. 
O'Neill is widely recognised as one of Britain's most iconic photographers with an archive that covers the world of fashion, music, politics, sport and of course, on set photography. Terry is one of the few photographers to have worked on the majority of the James Bond film sets, photographing Sir Roger Moore, Sean Connery, Pierce Brosnan, Daniel Craig and many more icons from the franchise.
See more from O'Neill's James Bond archive here.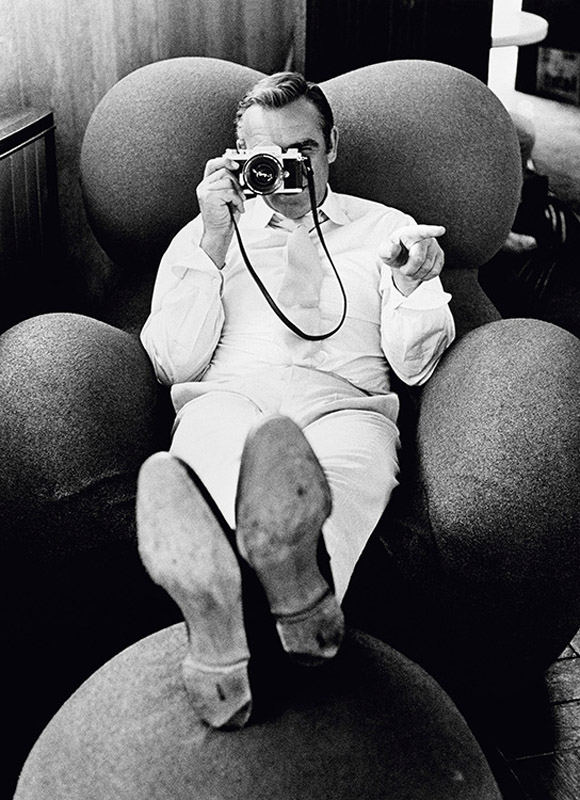 Scottish actor Sean Connery peers through a camera on the set of the James Bond film 'Diamonds Are Forever', Las Vegas, 1971.
This phenomenal photograph is available in limited editions, signed and numbered by Terry O'Neill.
For more information, contact online@iconicimages.net