The 14th March marked the birthday of one of our favourite photographers,
Justin de Villeneuve.
One of the most popular photographs from Justin's archive is the "Pin-Ups" portrait taken for David Bowie's 1973 album release, starring the music pioneer and British fashion model Twiggy.
Now, for the first time, Iconic Images and Justin de Villenevue are excited to offer a contact sheet print from the infamous photoshoot.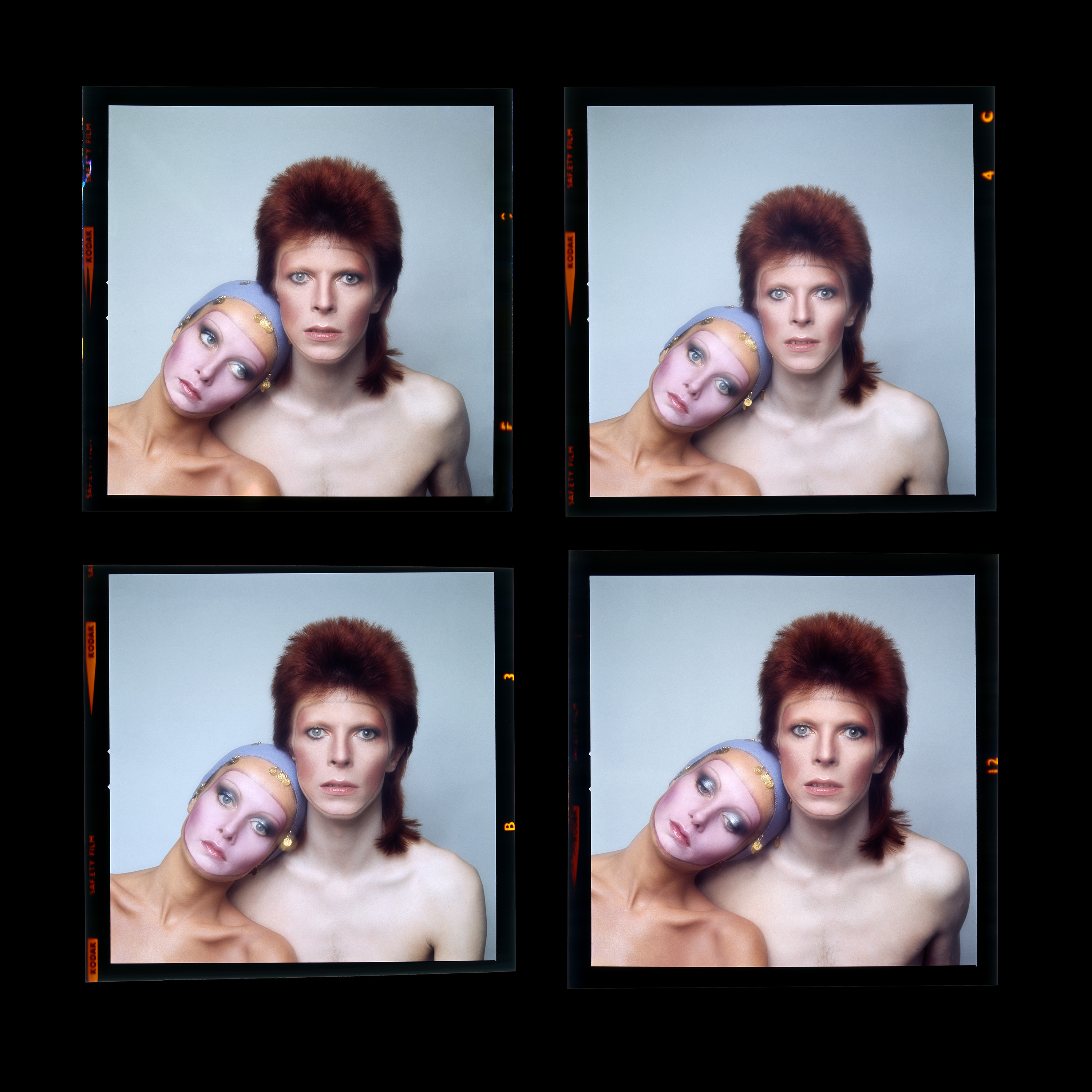 "Twiggy and I flew to Paris where David was recording his new album, Pin Ups, and I booked a studio to take the portrait. When T & B sat in front of me, I realised we had a problem. Twiggy and myself had just returned from the Bahamas and she had a dark tan. David was as white as a ghost. They looked weird together. The problem was resolved when the make-up artist Pierre LaRoche and myself decided to draw masks on their faces of the same colours. It was only when I looked through the lens viewfinder that I noticed Bowie's eyes were different. All the times I'd met him before and I had never noticed! When I showed David the polaroid of the portrait, he loved it and asked if he could have it as the cover of his new album. I replied, "But this is a special commission for Vogue." Then I asked him how many albums he thought he would sell. "A million," he replied. I realised Vogue would sell about 80,000 copies, which would soon be forgotten so I agreed David could use it as his next album cover. Vogue never spoke to me again!"
Available to purchase as a limited edition, fine-art print signed and numbered by the photographer at the Iconic Images Store.