"I was lucky enough to receive the call to come to the Marquee to photograph David Bowie. And I was smart enough to know to say yes. If I had to name the most talented, enigmatic, and audacious star I ever photographed, it would have to be him" – Terry O'Neill
O'Neill remembers "Bowie became a character when he performed. As much as a person takes a role in a play for the West End or on Broadway, learning the lines, putting on the costumes – this was, I think, the way he treated his stage. That night at the Marquee, I witnessed a modern-day Hamlet – and it was Ziggy Stardust".
Accompanying a new book 'When Ziggy Played The Marquee', Iconic Images are proud to present Fine Art Prints from Terry O'Neill's archive.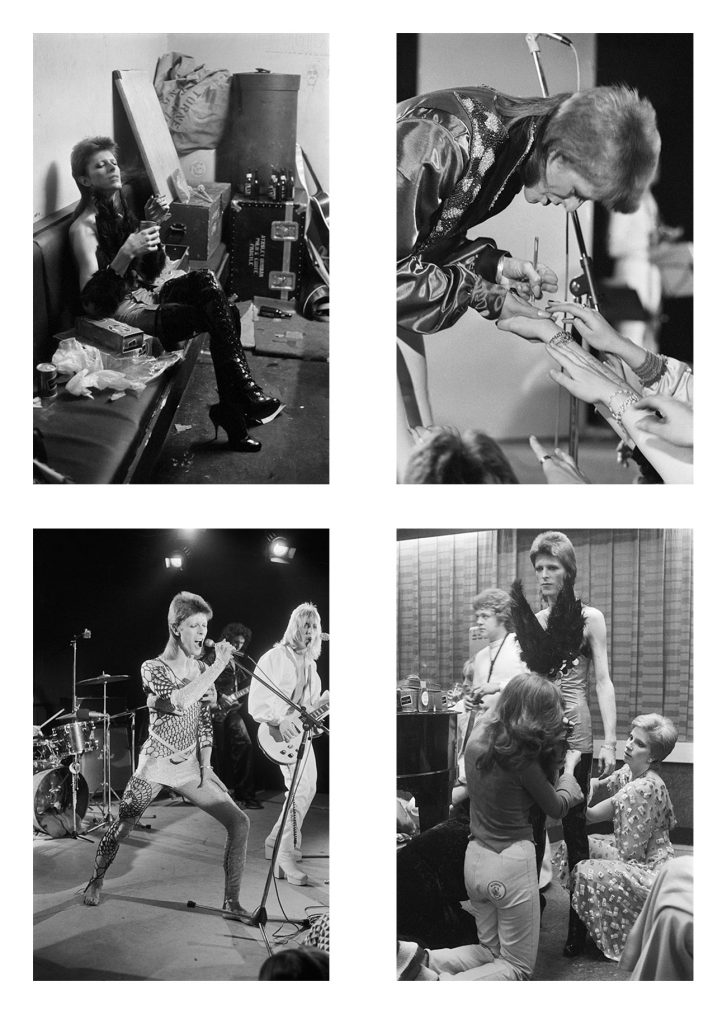 Fine Art Prints are available in sizes from 12×16 up to 72×108.
For more information contact jackie@iconicimages.net or visit the Fine Art Prints Page.
See more from our David Bowie archive : https://iconicimages.net/archive/tag/david-bowie/