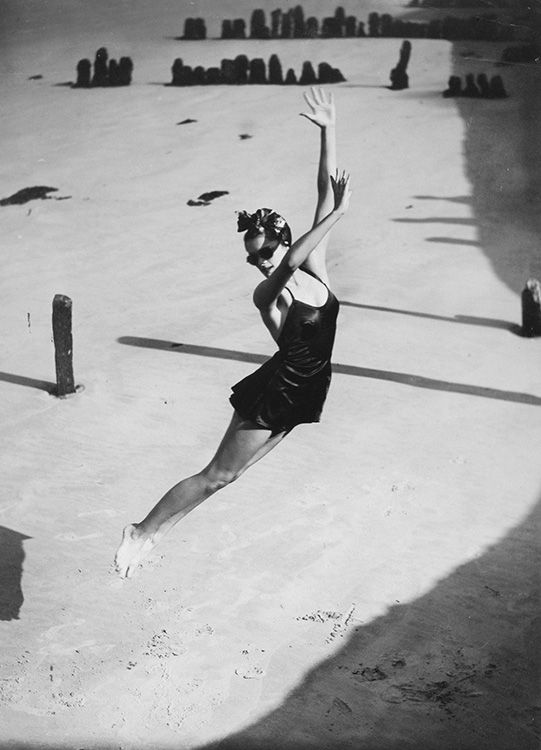 As a young photographer, Norman Parkinson was encouraged by the art director of Harper's Bazaar. His earliest images of models on the streets and countryside, where he photographed ladies in stylish dresses, proved revolutionary. Out of the studios came the models, and Parkinson captured them in the natural light of the day.
But it was one shot in particular, of model Pamela Minchin, clad in a Fortnum & Mason swimsuit, jumping from a breakwater on to a beach on the Isle of Wight in July 1939, that would become one of the most seminal images of the iconic photographers career.
Parkinson, interviewed for the Sunday Times, remembered: "When I pulled that picture out of the soup, it confirmed for me that for the rest of my life I had to be a photographer. I was absolutely amazed by the magic of it."
This print is available as a limited edition, estate authenticated, fine art print.
For more information and pricing enquiries, please contact sam@iconicimages.net