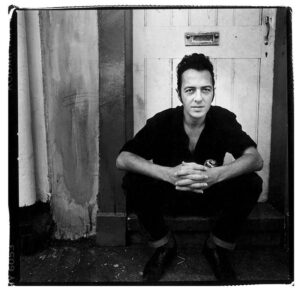 This iconic photograph of The Clash singer, Joe Strummer photographed by famed British photographer Kevin Cummins in London, August 1989 is now available as a limited edition, fine art print signed and numbered by the photographer.
For more information contact Iconic Images fine art team.
View more from Kevin Cummins' illustrious photographer archive here.