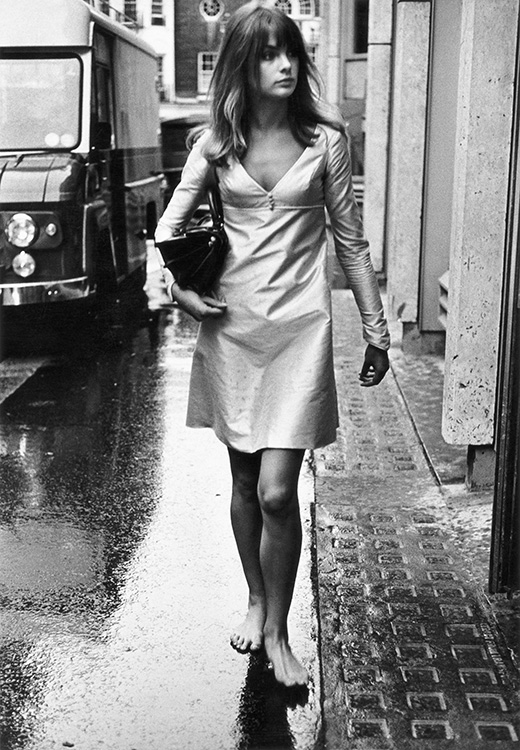 Shrimpton was one of the world's first supermodels and widely considered to be one of the key faces of the sixties. Reportedly discovered by David Bailey, Bailey and Shrimpton formed a formidable duo in front of and behind the camera, he as photographer and she as his muse. Bailey photographed Shrimpton, nicknamed 'The Shrimp', for several key magazines and they were a highly visible, celebrity couple up until their break-up in 1964. Terry O'Neill also captured Jean Shrimpton on several photoshoots, perhaps one of most well known is of the British model walking barefoot on King's Road in Chelsea, London, 1963.
This photograph is available as a limited edition, fine art print in sizes 12×16, 16×20, 20×24, 24×34, 30×40 & 40×60 inches.
Each prints is signed and numbered by Terry O'Neill, with each size limited to just 50 editions.
For more information, contact sam@iconicimages.net