Of all the icons Terry O'Neill photographed throughout his career, Frank Sinatra is definitely the most notable.
In his book 'Every Picture Tells a Story', Terry describes his relationship with Sinatra.
"It was Ava Garder who was my entrée to Frank Sinatra's world. If it hadn't been for Ava, I'm not sure I would have ever gotten the chance to photograph Frank, let alone get to know him—even just a little—behind the scenes."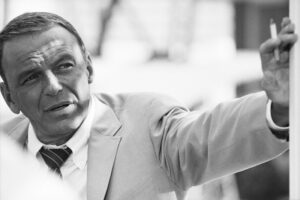 "Music was my first love and I dreamed of becoming a musician, specifically a jazz drummer. So when people ask me about legends, it begins and ends with Frank Sinatra. He is a man who will never be surpassed."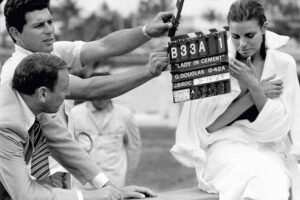 "Through Ava and that infamous letter of introduction, I started to work with Frank as a set photographer on several of his films, first on The Lady in Cement in 1968. I can't tell you how nervous I was to be working with him, but after he said, 'Right, you're with me', I was suddenly granted access to his world. For the first few weeks, he completely ignored me and that was the best education I could ever have had. I realised that was the secret. A great photographer is never seen working. It all needs to look effortless."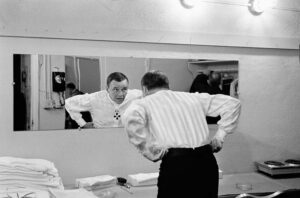 "After the film was wrapped, we continued our professional relationship. Whenever we were in the same town, I always went to see him and take photos. There were times when he'd call me up and say, 'I'll be in London, bring your camera', and there were times when I was invited along, just to hang out. I did, of course, but I didn't want to be a part of that friendship circle. I don't know why, but it just didn't feel right being there. My job was to be a photographer and when that relationship grows into something more, as it does and has over the years, then I think the relationship between the photographer and subject changes. In any case, at the end of the day I didn't want to risk losing what I already had. I had a great working relationship with a genius."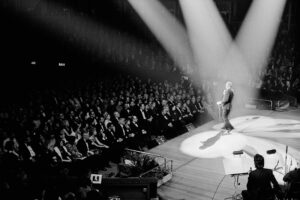 "I also had the opportunity to take shots of Frank backstage and performing. What I love about these shots especially, is not only how all eyes are on Frank, but how the spotlights are perfectly placed. An audience in rapture with the lights shining from above."
"Sinatra gave me a great gift and that was time and access. It was incredible being with him and I treasure the moments and the photos that I was able to take. Frank taught me how to be a photographer."
Photographs from Terry O'Neill's Frank Sinatra archive are available to purchase as limited edition, fine art prints.
Each piece is signed and numbered by Terry O'Neill. Click on the image you're interested in above and send an enquiry through to sam@iconicimages.net