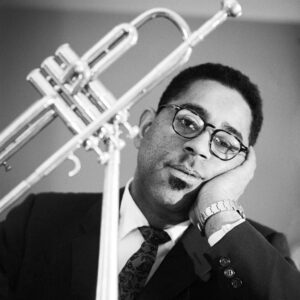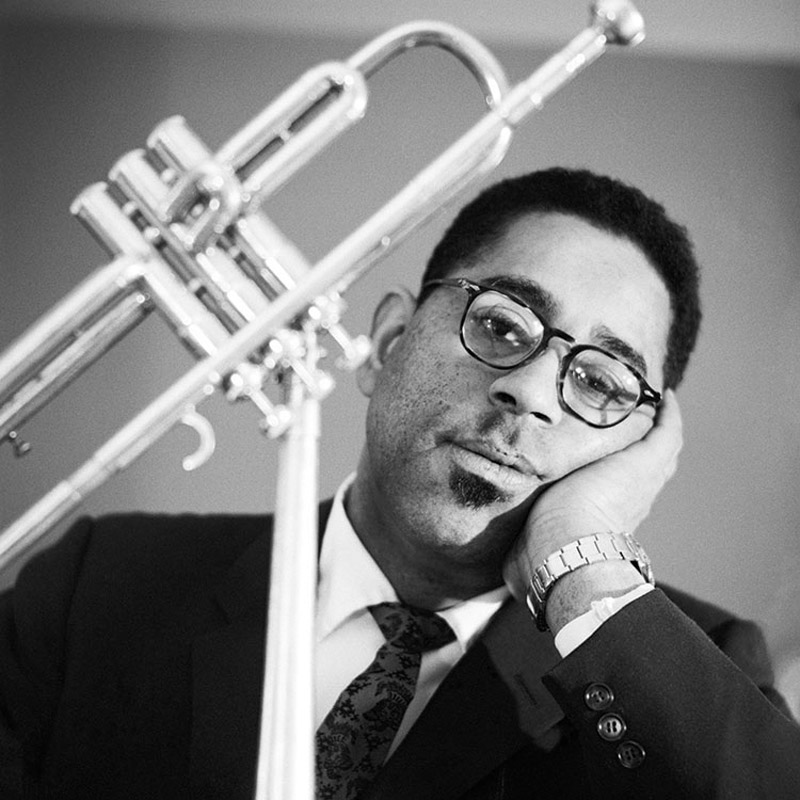 Ted Williams first heard jazz on the radio as a youngster in the 1930s in Wichita, Kansas. The sounds of Earl Hines, Duke Ellington and Cab Calloway broadcast from Chicago's legendary Grand Terrace Ballroom inspired him and in the late 1940s, Williams merged his love of music and photography and moved to Chicago where he captured unguarded photographic studies of some of the era's greatest jazz musicians.
One of his most iconic photoshoots was with American jazz trumpeter, bandleader, composer and singer John Birks "Dizzy" Gillespie. This session in particular featured for DownBeat magazine cover, published on June 23rd 1960.
This photograph and more from this session are available from Iconic Images as a Fine Art Print by contacting sam@iconicimages.net or visiting our Fine Art Prints Page. Sizes : 16×20, 20×24 & 30×40.