Since a young age, Janet Macoska has been capturing rock's greatest and her work has been published in Rolling Stone, People, Vogue, Creem and Mojo amongst others. Her work is in the permanent collection of the Rock & Roll Hall of Fame, the Smithsonian and the National Portrait Gallery in London and has been exhibited widely. Macoska lives and works in Cleveland where she shoots for the Hard Rock and the Rock & Roll Hall of Fame, amongst other music clients.
"I loved David Bowie early on, though he puzzled me, and slightly scared me (the effect of the blown pupil made his eyes very startling up close). I didn't get to photograph him until 1974 and those shots were pretty rough as I was just learning about aperture and film speeds. There is one color shot I have where it's a blur of David's head but I just couldn't throw it out. I still love that shot.
My next chance was a 1976 concert. I was able to purchase a front row centre ticket and photograph him. You'd think it to be a perfect opportunity but having him standing right in front of me was very overwhelming and I was oddly timid, waiting for him to be engrossed in a song before I snapped away.
In 1978, for the 'Isolar II' tour of the U.S., I learned Bowie had banned all photographers from shooting his shows, but I was determined. When the local promoter asked me to come down early to shoot Bowie's unique stage setup for their archives. I did. The trade was that they would turn me loose in the building and forget about me. David had huge security gorillas on each side of the stage in the wings to spot photographers. They would go into the audience and take the film. I cuddled into a row of very nice people so that I could lean out and photograph David. At one point he stopped directly in front of me, smiled and shook a finger at me, as he'd caught me in the act. But he told the big guys to leave me alone and I was permitted to shoot the entire show. Blessed by God.
For the 1983 'Serious Moonlight' tour, I was credentialled to shoot the Cleveland show. It was during this that I produced what I now consider to my favourite Bowie photo, which is also my favourite photo of everything I've taken in my 46 years as a professional. It is an image that could have been produced in a studio, but was indeed on stage, in 1/60 of a second moment. The image shows Bowie, left hand in his trouser pocket, bowtie undone. As his right hand holds the mic at his side, his head bows to the right, and a sneer covers his face. The actor/mime/musician/ fashionista combine together in this perfect image of David Bowie, icon and hero.
In 1995, I was able to meet David Bowie during his 'Outside' tour with Nine Inch Nails and presented him with a framed copy of my favourite image of him. About three weeks later, I received an envelope from Switzerland in the mail. I didn't know anyone in Switzerland. It was a handwritten letter from Bowie, on his embossed stationery, thanking me for my gift of the photograph. He asked that I please excuse his tardiness in sending thanks. A handwritten note. Politeness. What a perfect British gentleman! It only made me love him more." - Janet Macoska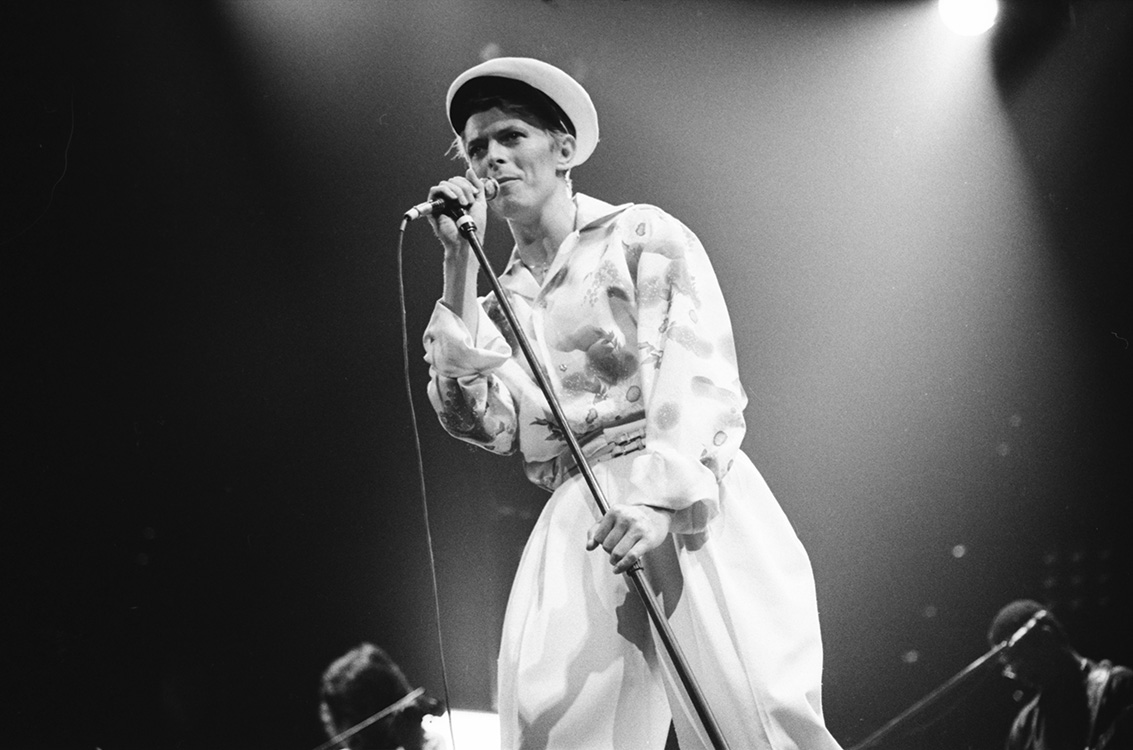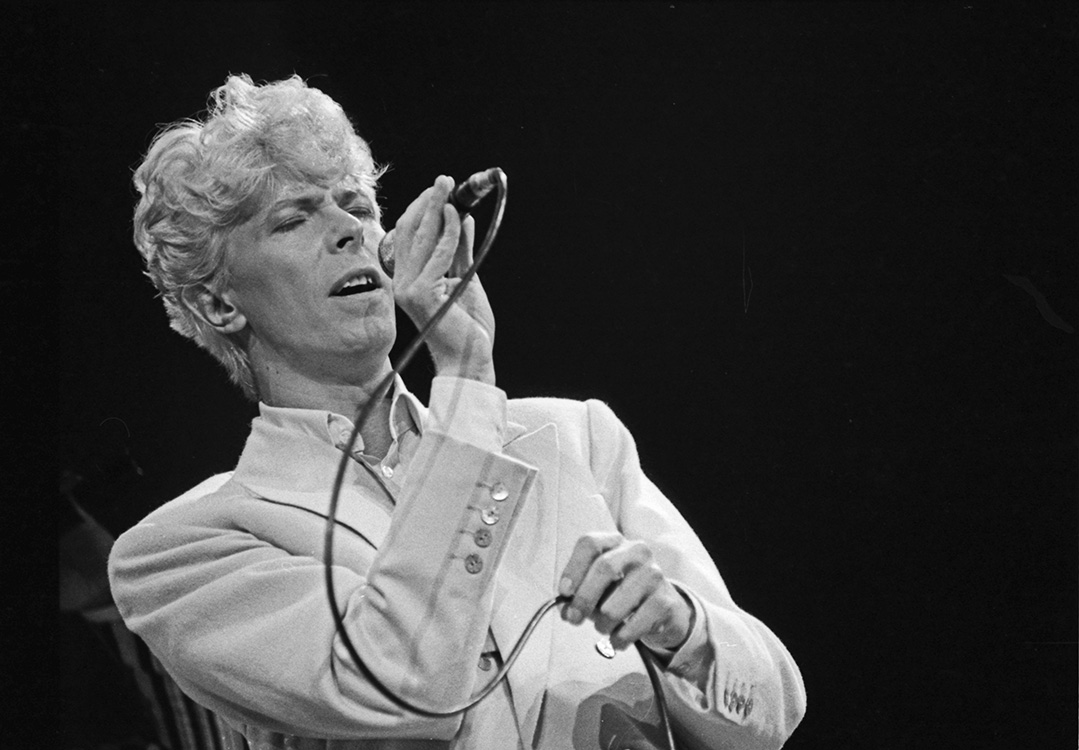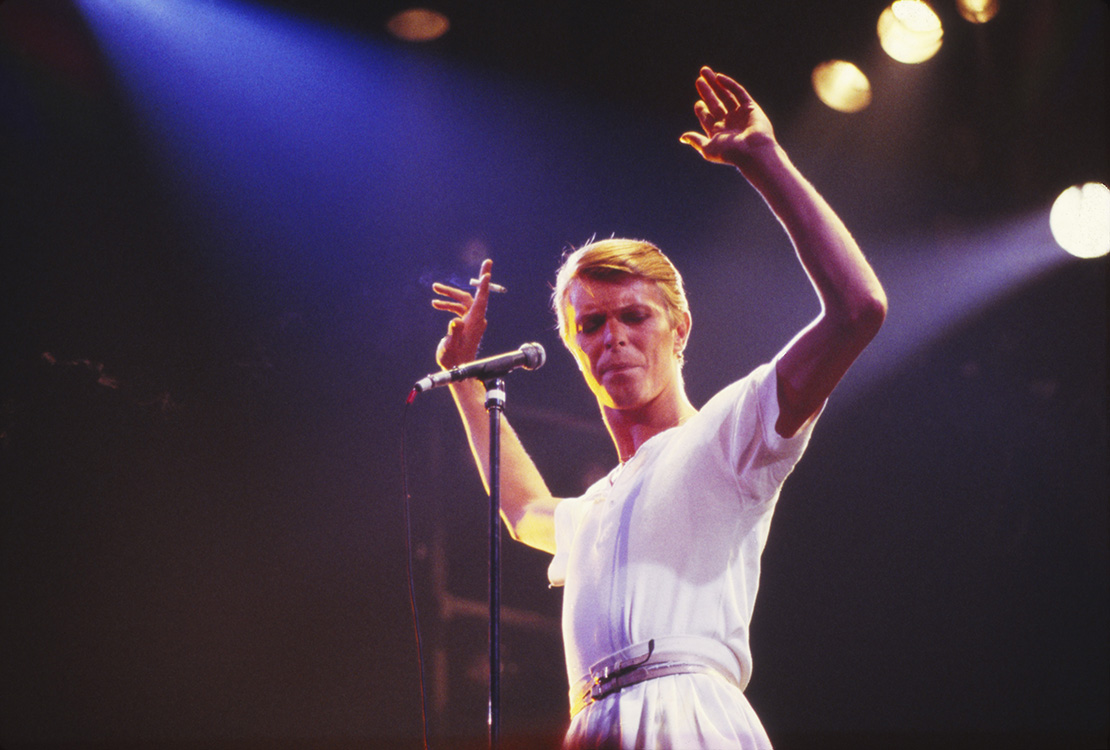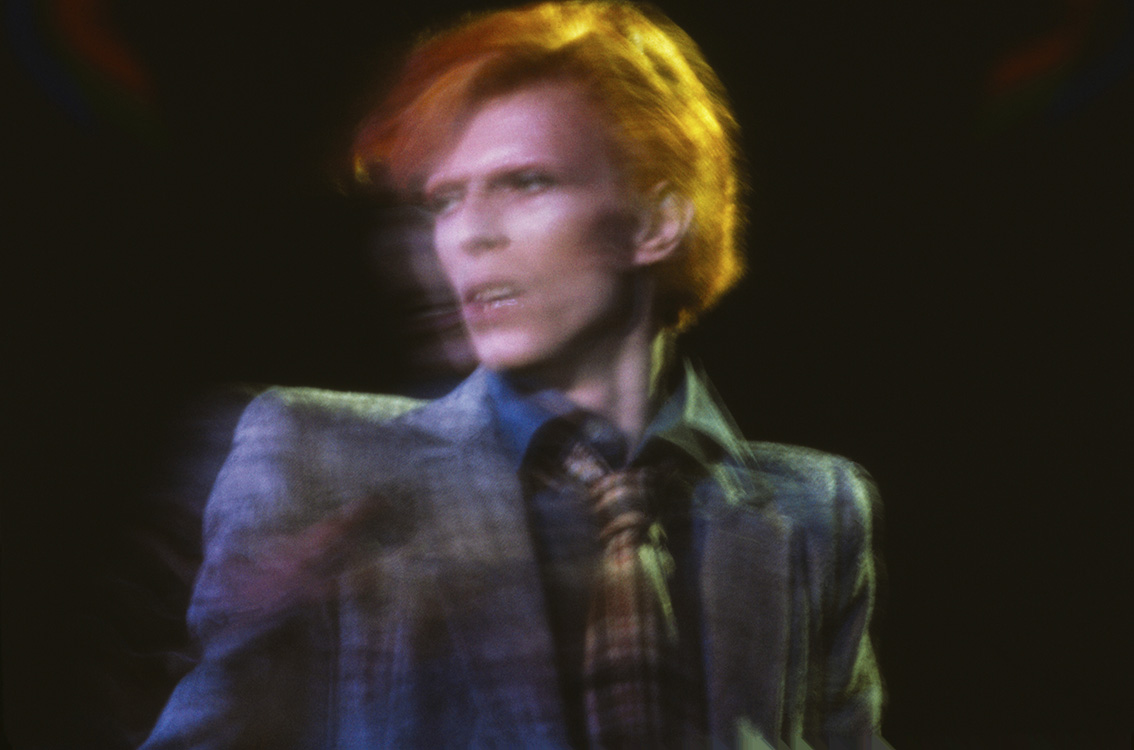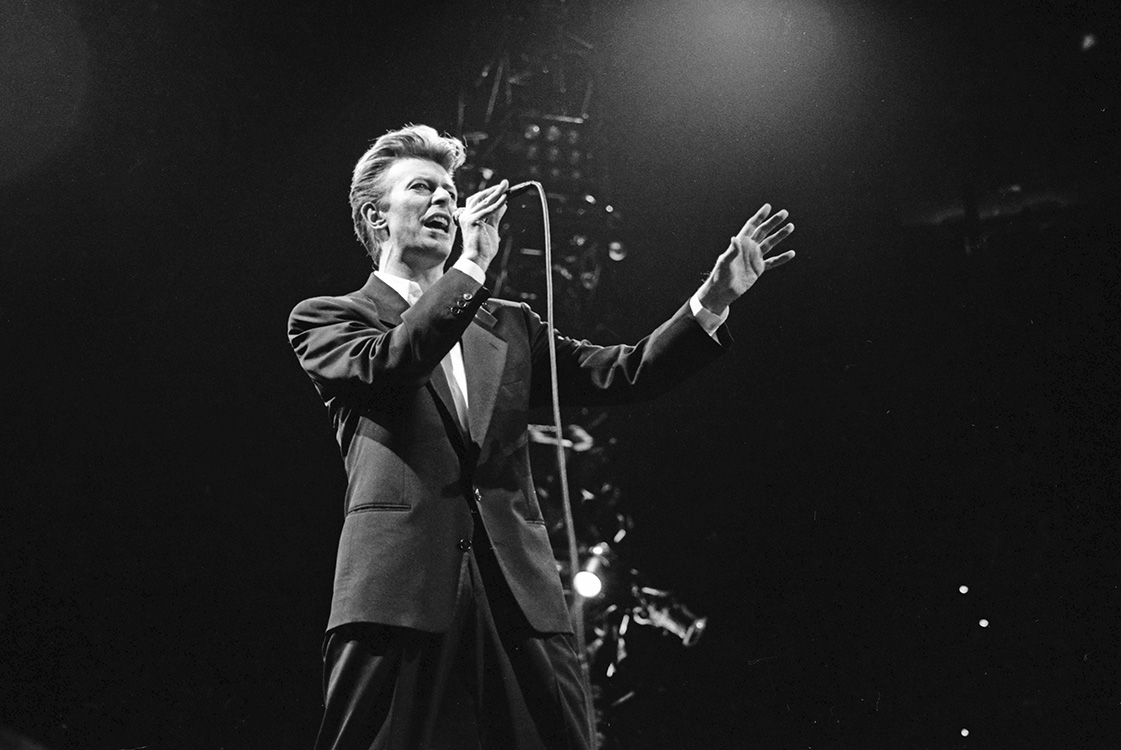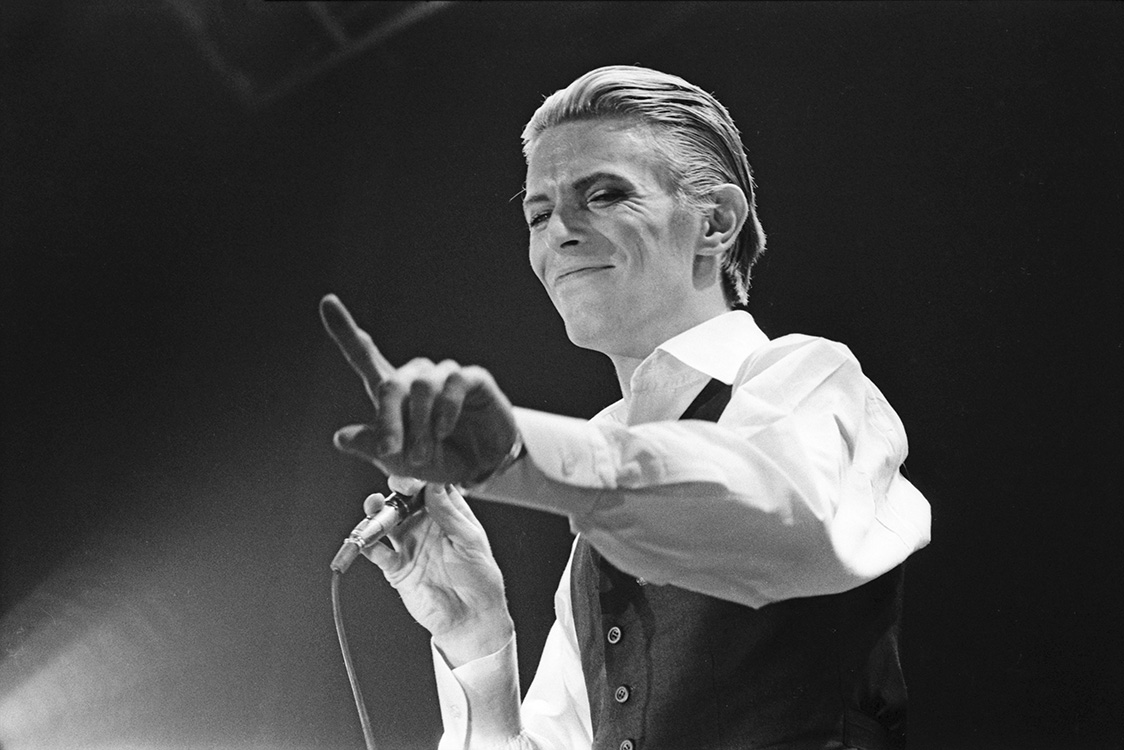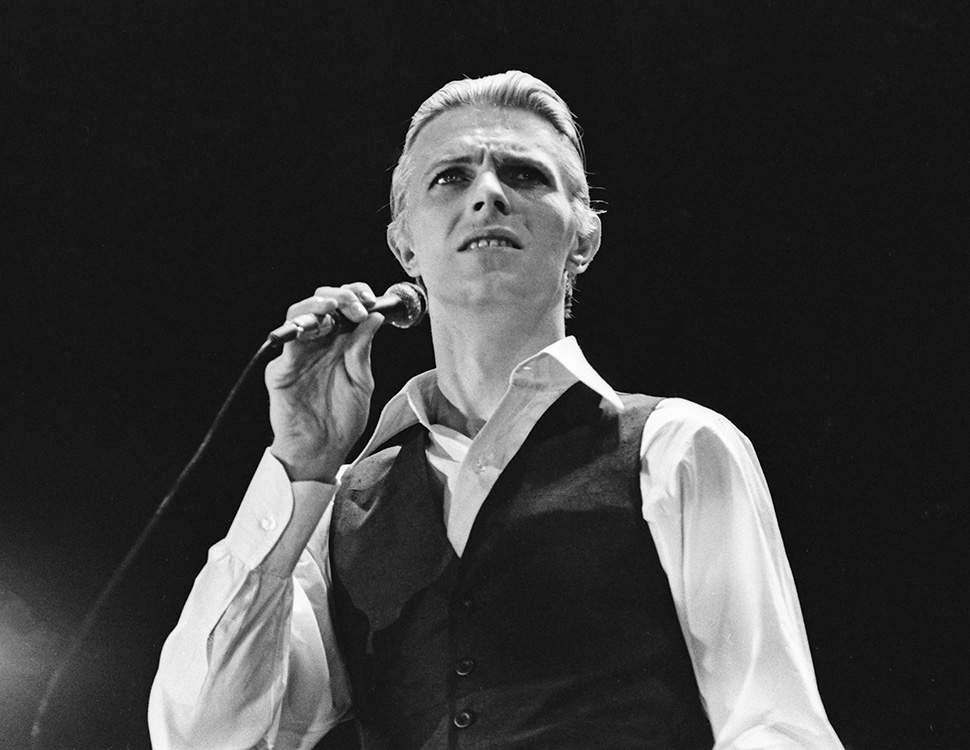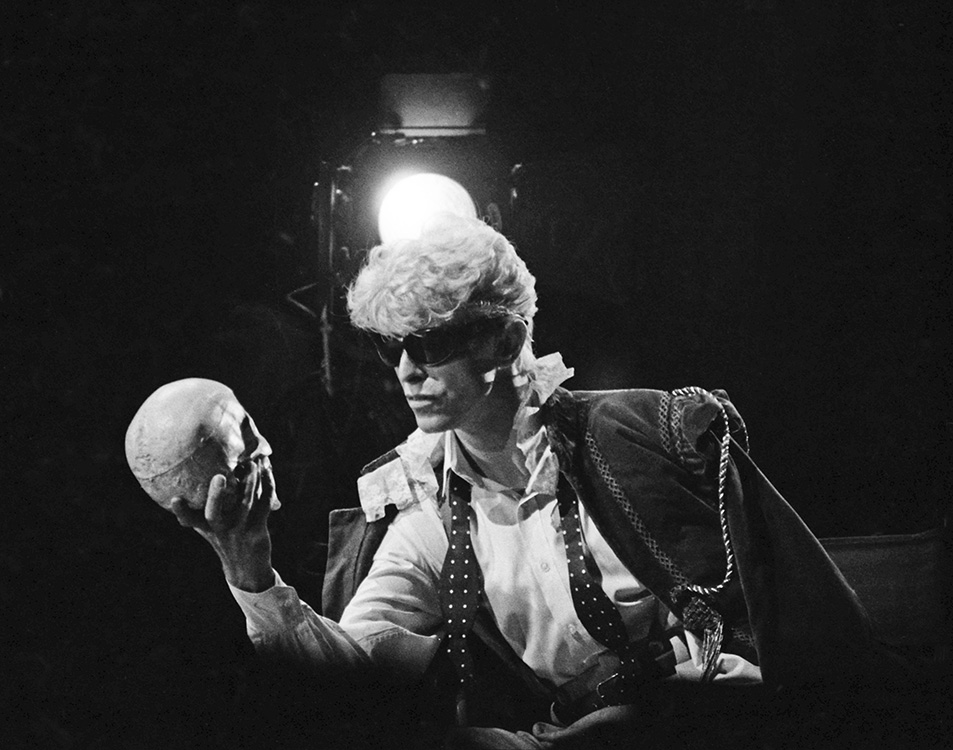 These iconic photographs are available to purchase as limited edition, fine-art prints with Iconic Images.
Contact sales@iconicimages.net for more information.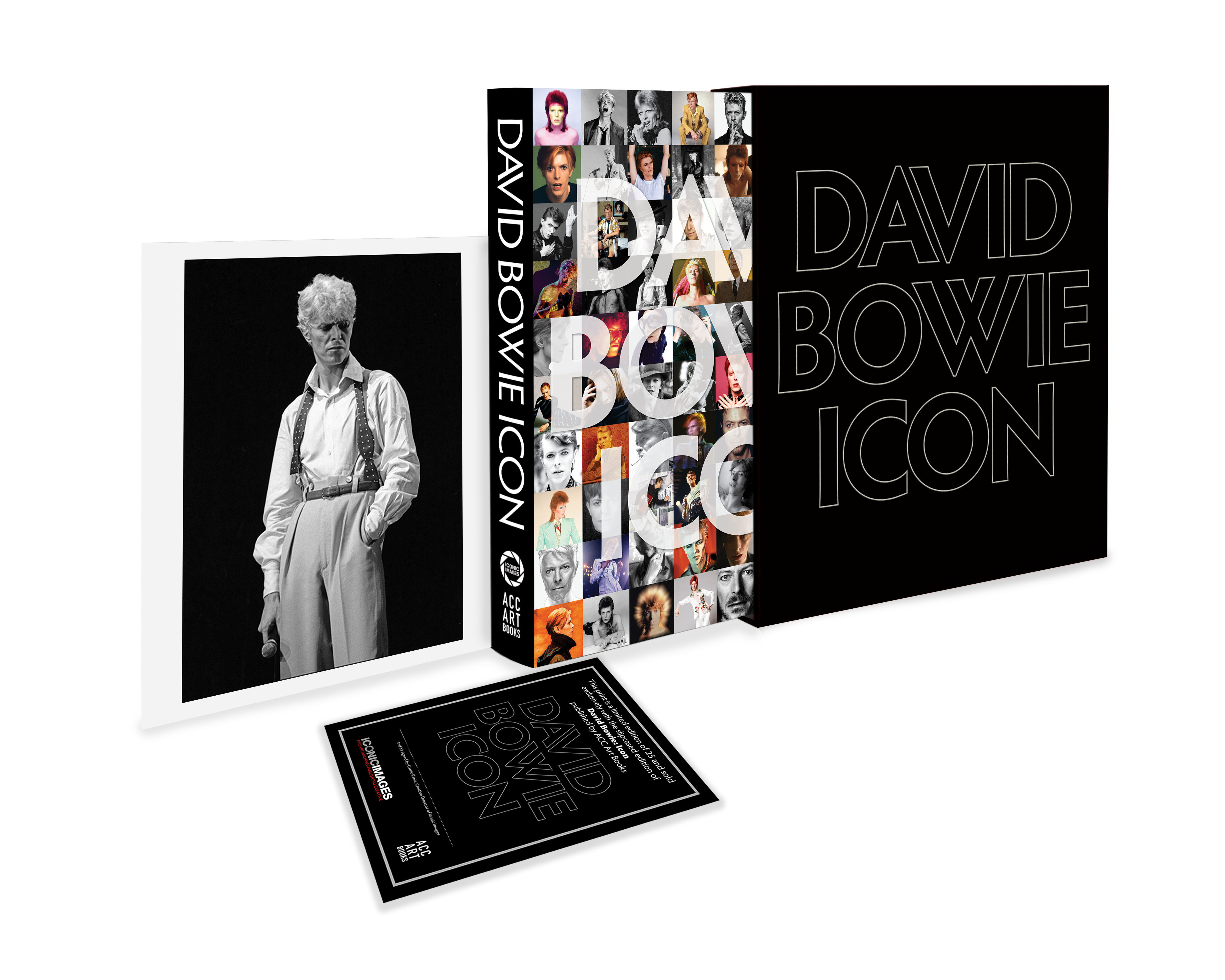 David Bowie : Icon, Deluxe Edition - Janet Macoska
This incredible book will be packaged in a slipcase along with a certificate of authenticity and a print, hand signed by the photographer. These are limited to a maximum of 25 per photographer and are therefore very special collectors items.
This edition includes an 8×10 inch C-Type Print signed on the front by Janet Macoska.