One of the last projects Terry O'Neill was involved in was the colourisation of some of his most iconic photographs.
O'Neill photographed the Rolling Stones in their formative years following a call from manager Andrew Loog Oldham after he saw the photographer's work with another up-and-coming British act, The Beatles.
One of the most popular photographs from O'Neill's time with the Rolling Stones was his portrait photoshoot with singer Mick Jagger in a parka, taken in 1964.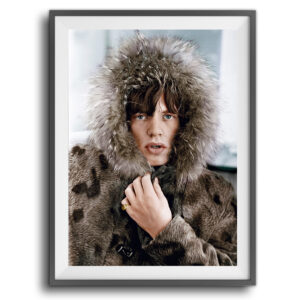 With creative direction from Terry O'Neill, Mariona Vilarós helped visually re-create the colours from that day which Iconic Images are now happy to offer as limited edition, fine-art prints.
For more information contact sales@iconicimages.net