In the mid 1960's Terry O'Neill captured two icons that Vogue named 'The Faces of the Sixties', model Jean 'The Shrimp' Shrimpton and actor Terence Stamp.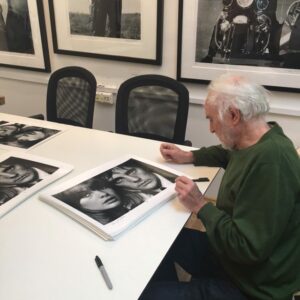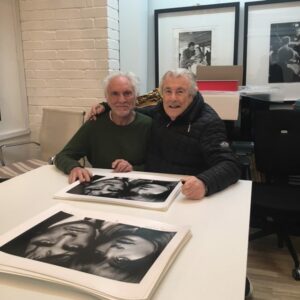 Fast forward 50 years, and Terry O'Neill is still great friends with Terence Stamp or 'Stampy' as O'Neill calls him. Recently, they sat down together in Iconic Images office to sign a fine art print that documents two icons who epitomise sixties fashion and culture.
Now, for the first time Iconic Images is delighted to offer limited edition, fine art prints signed by both Terry O'Neill and Terence Stamp. Only 50 editions are available in size 16×20.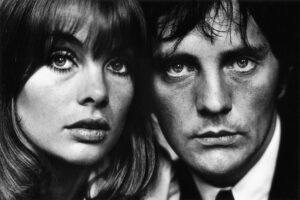 To enquire, please visit our Fine Art Prints page or contact sam@iconicimages.net