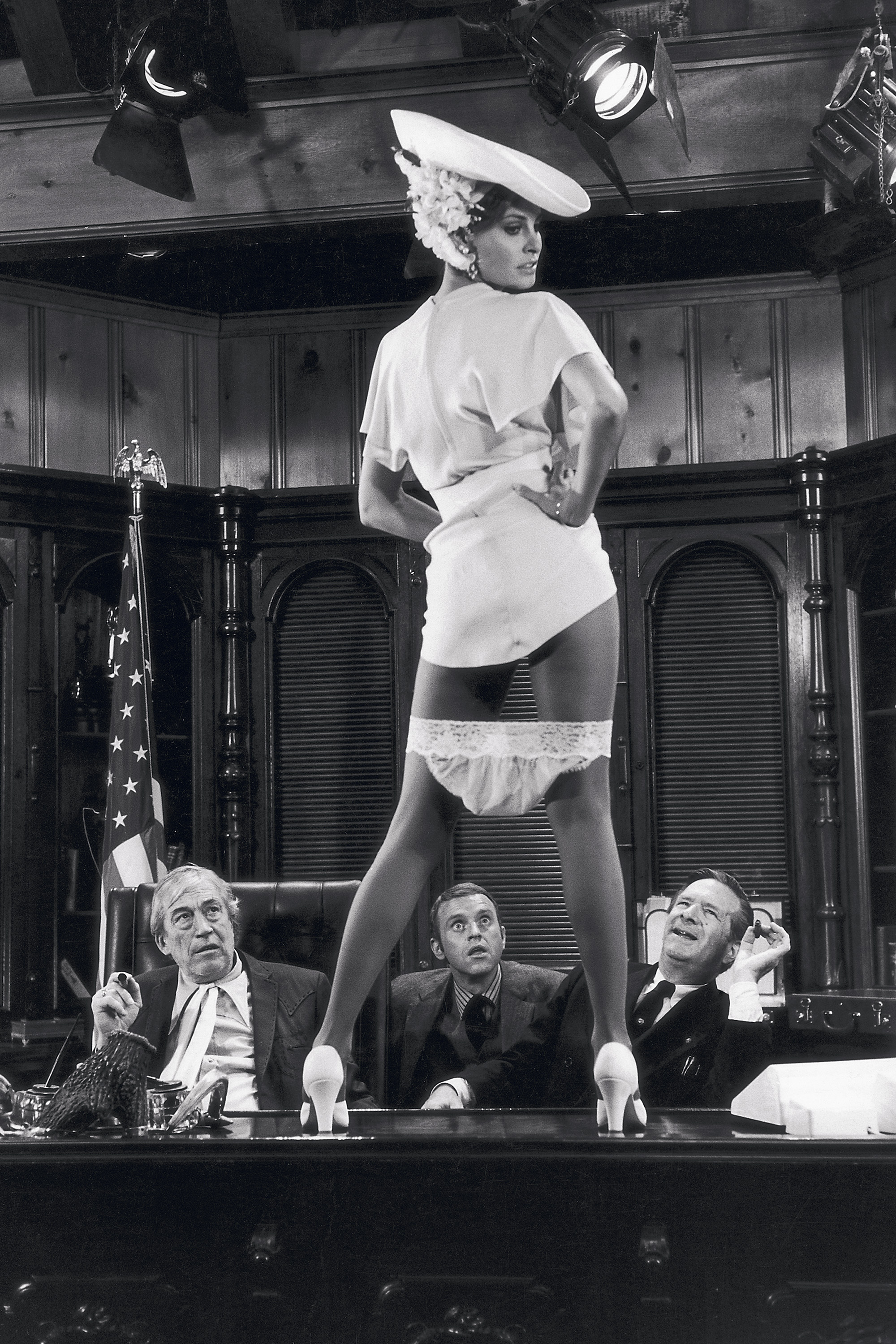 In 1970, the film "Myra Breckinridge" was as controversial as the bestselling novel it was based on. Written by Gore Vidal, the motion picture based on his book was packed with an all-star cast. However, the film received little to no critical praise and is widely regarded as a famous flop. Despite the poor reviews, the film has since retained a cult following, most notably for lead actress Raquel Welch's portrayal as Myra.
Terry O'Neill was on-set during the filming of Myra and captured Raquel in the mesmerising 'stars and stripes' bikini, an image based on the illustration used for the cover of Vidal's novel. O'Neill was there on the day they filmed one of the most provocative moments. In the film, Myra is asked to prove her gender and does so, with her back turned to the camera.
It's this photograph that Terry O'Neill and subject Raquel Welch have co-signed together.
This photograph is available as a co-signed Fine Art Print in size 20×24 inches, for more information contact jackie@iconicimages.net or visit our Fine Art Prints page.
See more on set photography from Myra Breckinridge : https://iconicimages.net/archive/tag/myra-breckinridge/
More from Terry O'Neill's archive : https://iconicimages.net/photographers/terry-oneill/