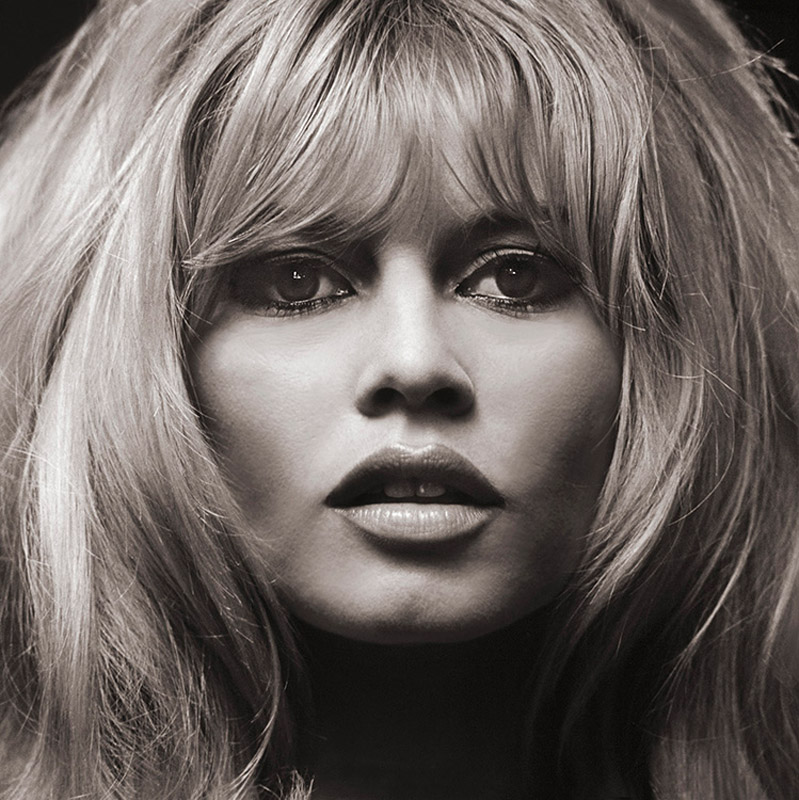 2017 marks the 50th anniversary of this stunning portrait of Brigitte Bardot in Mexico.
To celebrate the occasion Iconic Images spoke with photographer Douglas Kirkland to find out what it was like photographing the French actress –
"I remember the conversation happening.
"Where were you last night?" she demanded. "You were not in your room."
"Must have been sleeping," I replied.
"No. I knocked, then I pounded"
"Oh," I said.
"I know where you were…. Admit it!"
Certain things were always the same with Bri. The entourage, the petits copains, the teasing games, the half-staged dramatic scenes, and the edge of panic in her need for love and company. Was I a photographer on assignment or a combination court chamberlain and jester? The haziness of my role in Bardot's world and the imbalance of work and play in the equation always disturbed me."
Iconic Images are pleased to offer this image as a fine art print, signed and numbered by Douglas Kirkland, available in sizes 14×14, 16×16, 20×20, 24×24, 30×30, 40×40 and 60×60.
For more information please contact jackie@iconicimages.net or visit our Fine Art Prints Page.