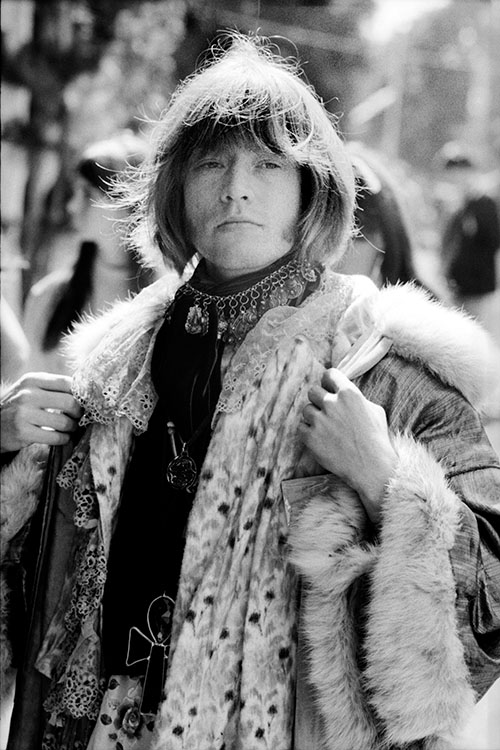 The 18th June 2017 marks 50 years since Monterey Pop Festival. Performers included Jefferson Airplane, The Jimi Hendrix Experience, The Who, The Grateful Dead and Otis Redding. Whilst The Rolling Stones were unable to perform due to visa issues, Brian Jones attended the Festival and did make an appearance on-stage to a roaring audience as he introduced The Jimi Hendrix Experience.
"This is really a great scene here – all the kids are so nice. The people are so polite and just come up and talk to me and say they like the I'm dressed." – Brian Jones
This iconic photo from Ed Caraeff is available as a limited edition, fine art print in the following sizes :
12×16 / 16×20 / 20×24 / 20×30 / 24×34 / 30×40 / 40×60 / 48×72
Each print is digitally signed and numbered, and accompanied with a certificate of authenticity signed by Ed Caraeff.
To enquire contact jackie@iconicimages.net or visit out Fine Art Prints page.
This story is also included in Ed Caraeff's new publication 'Burning Desire'