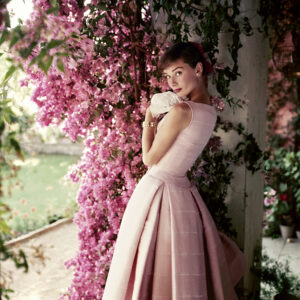 In June 1955, Norman Parkinson photographed Audrey Hepburn for Glamour Magazine, capturing the actress posing in a beautiful Givenchy dress. This photograph would go on to be one of the most famous photographs from Norman Parkinson's archive and one of the most well-known photographs of the Belgian-born British actress.
Iconic Images is proud to present this photograph as a limited edition posthumous print, estate stamped and authenticated by the photographer's Grandson.
This print is limited to just 21 editions in size 16×20 inches.
For more information, contact sam@iconicimages.net