LEGENDARY WORKS FROM THE LATE PHOTOGRAPHER'S PERSONAL ARCHIVE TO BE OFFERED FOR SALE VIA SOTHEBY'S AND ICONIC IMAGES
BRINGING TOGETHER THE LARGEST COLLECTION OF HIS MOST CELEBRATED IMAGES FOR THE FIRST TIME IN THE UK SINCE HIS PASSING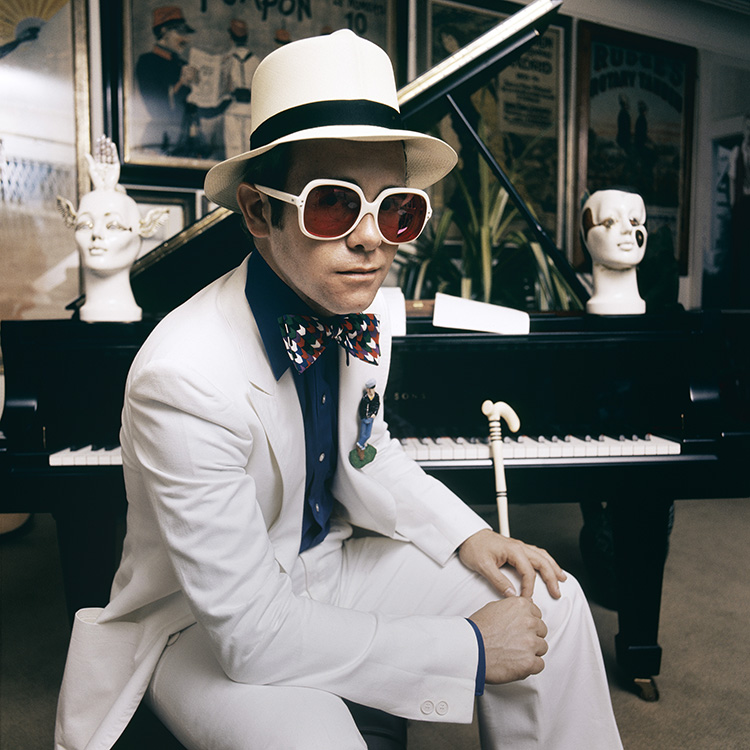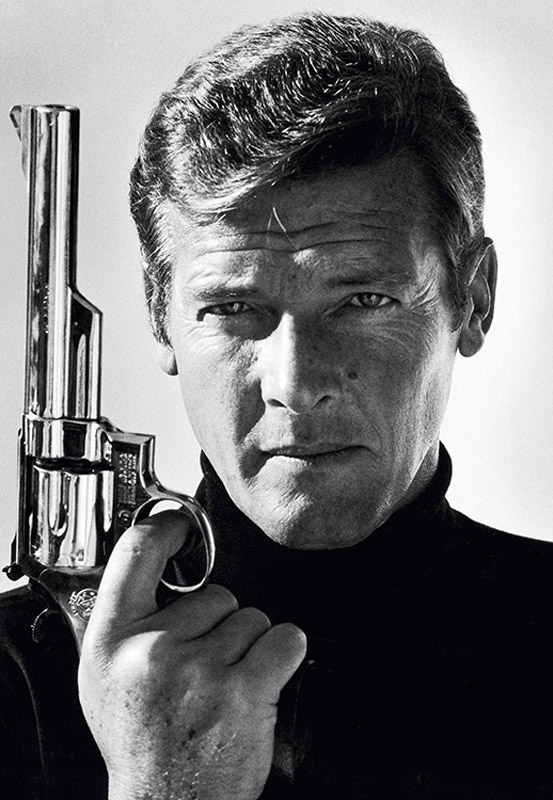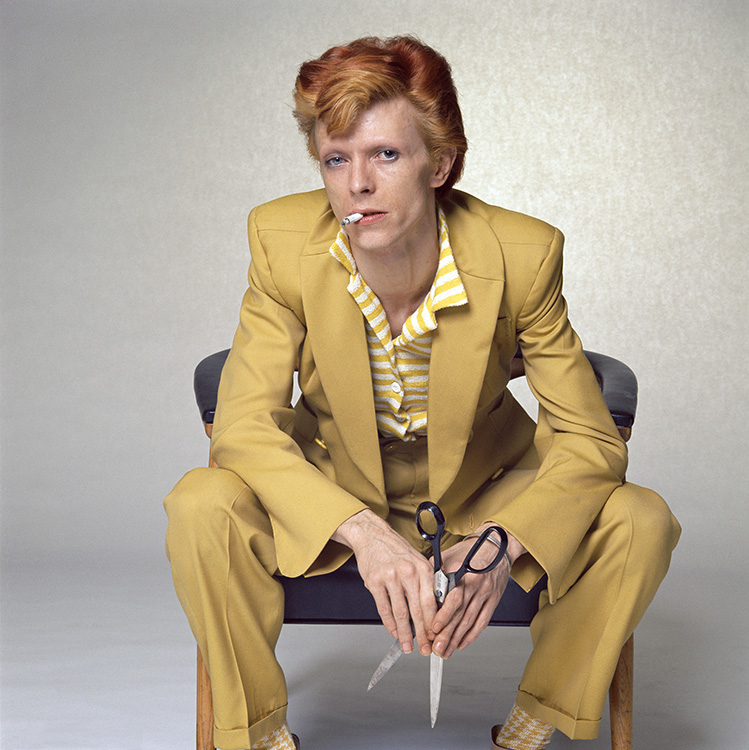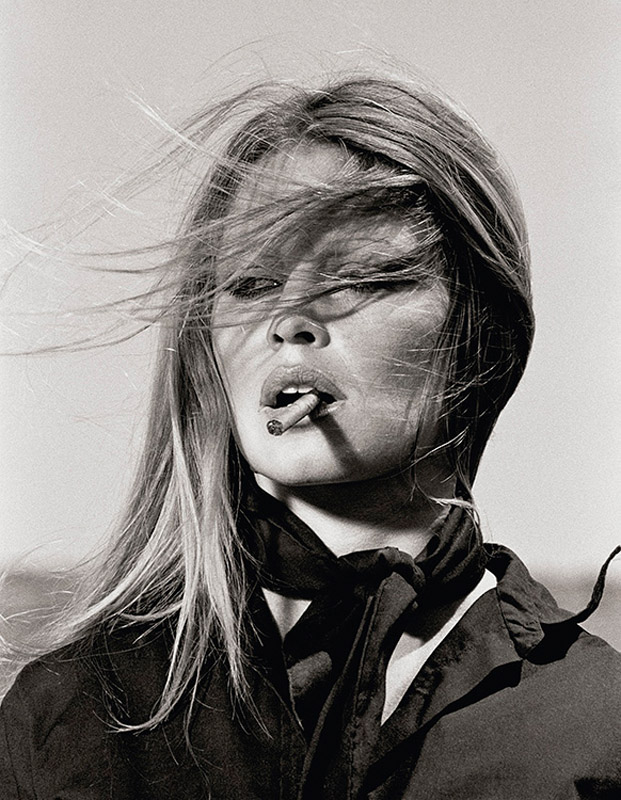 "The perfectionist in me always left me thinking I could have taken a better shot. But now when I look at photos of all the icons I've shot – like Mandela, Sir Winston Churchill and Sinatra – the memories come flooding back and I think: 'Yeah, I did all right.'" -Terry O'Neill CBE-
09 November 2020, London: Sotheby's and Iconic Images together present the largest collection of works by the late Terry O'Neill CBE (1938-2019), for the first time in the UK since his passing last November. Hailed "the Briton who stormed celebrity portraiture" by the Financial Times and "Elton John's preferred picture taker" by the Guardian, O'Neill photographed the frontline of fame for over six decades. A World War II baby, he began his career at the birth of the 1960s, chronicling the emerging faces of film, fashion, art and music, those who would go on to define the Swinging Sixties and beyond. No other photographer has embraced the span of fame, capturing the icons of our age from Winston Churchill to Nelson Mandela, Frank Sinatra to the Beatles, and Audrey Hepburn to Amy Winehouse. Available for viewing on Sothebys.com until 27 November, the collection showcases 26 seminal images, charting O'Neill's legendary career.
Beginning in 1961 with an image of the singer Sammy Davis Jr. during rehearsals in London's Pigalle nightclub, the collection traces O'Neill's early snapshots of Britain's emerging music scene. Indeed, he was one of the first people to shoot The Beatles and The Rolling Stones when they were still struggling young bands, before capturing Elton John, and the shapeshifting artistry of his "creative muse", David Bowie, almost a decade later. A never-before-seen edition of a platinum print of Frank Sinatra on Miami Boardwalk in 1968 – one of O'Neill's most sought-after works – will also make its debut here. The collection concludes with a posed portrait of Amy Winehouse taken during a concert honouring Nelson
Mandela's 90th birthday in Hyde Park, London, in 2008. In O'Neill's own words: "There's nobody around now I'd want to photograph. Amy Winehouse was the last person – real talent. All the proper stars have gone."
From music studios to film sets, O'Neill shot British and Hollywood actors during the 60s and 70s, including David Hemmingway during the filming of 'Blow Up' (1966) and Michael Cane in 'Funeral in Berlin' (1966). The young photographer captured five Bonds and over 20 Bond Girls, spanning the history of the film franchise. Among them, the simple yet powerful portrait of Roger Moore, posing with a gun in 1973 – a highlight from the archive that coincides with three Sotheby's online auctions dedicated to the quintessentially British secret agent (James Bond: A Collection of Books & Manuscripts; James Bond Film Posters; Watches Weekly: James Bond and a 1964 Aston Martin DB5).
'Terry O'Neill: 60 Years of Iconic Portraits' is also peppered with some of the most recognisable faces in fashion and art of the last half century, including striking candid shots of Jean Shrimpton, Audrey Hepburn and Brigitte Bardot. An undisputed talent recruiter, he was one of the first to shoot super models Naomi Campbell and Kate Moss in the early nineties, just as their careers were about to take off. Reminiscing to the first time he shot Moss, O'Neill remarked: "I was at a modelling agency and I saw this young girl sitting in the office. She just struck me and I knew she'd take a great photo. She just had something incredibly special and I could see that straight away. We arranged a time for a photo shoot – and these are two of the first photos I took of Kate Moss."
Speaking of the collaboration, Jackie Gunn, Director Sales & Exhibitions for Iconic Images, said:
"Iconic Images is honoured to work with Sotheby's to bring together the largest collection of works by the late Terry O'Neill CBE for the first time in the UK since he sadly passed away last year. The prints on offer, sourced directly from the artist's archive, show the breadth and depth of Terry's career which spanned over sixty years. It is an all-star line-up from his archive covering music, film, fashion and politics, including the debut of one of O'Neill's most famous and sought-after work, 'Frank Sinatra, Miami Boardwalk 1968' as a platinum 30"x40" print. This edition was one of the last that Terry signed in 2019. He was immensely proud of this photograph and would have been delighted to see it exhibited for the first time with an institution as august and steeped in history as Sotheby's."
Recalling O'Neill's revered career, Brandei Estes, Head of Photographs at Sotheby's, said:
"Many of our collectors will remember with great affection the fabulous talks that Terry O'Neill gave here at Sotheby's over recent years – he was always so generous with his stories which usually ended in eruptions of laughter from all! We will continue to miss our friend but take solace and joy in the incredible legacy he has left behind."
For all interview enquiries, please contact Alicia.Stockley@Sothebys.com.